Introducing the problem solvers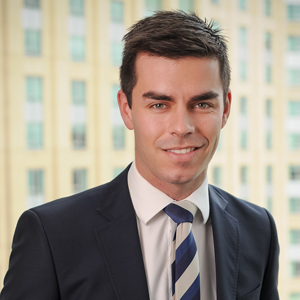 The finalists in the Kordamentha Forensic Dispute Resolution Award need to combine legal nous with tactful analysis.
Tom Bridges (pictured right) is one of six impressive finalists for one of the most competitive awards up for grabs next week. Tom left Baker & McKenzie to join the boutique firm Webb Henderson just over 12 months ago and, in addition to acting on substantive dispute resolution matters, he has also led the 'Legal Leaders Forum' which gathers in-house lawyers just below general counsel level to talk about issues pertaining to business and law. "I have been practising for 23 years and he keeps me on my toes," said senior Webb Henderson partner Andrew Christopher.
In addition to sharing a birthday with Tom Bridges, Kyrren Konstantinidis (pictured below) is a similarly impressive lawyer. One of three Awards finalists from CBP Lawyers, Kyrren was recently elected a CLE-Coordinator of the NSW Young Lawyers Civil Litigation Committee. Duncan Miller SC said that Kyrren possesses legal acumen and tactical acumen. "It is nice to find people you work with who make you look good," he said.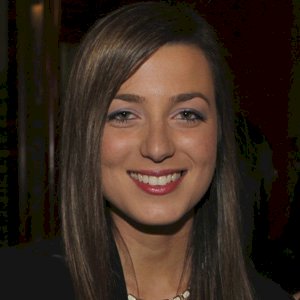 Holding Redlich's sole representative tonight is Nikki Mourginos. The Brisbane-based lawyer combines her practice with being a member of the National Association of Women in Construction and the Save our Sanity Steering Committee, a forum which brings together professional women. "Nikki's level of preparation for a trial was of a level which I had not seen previously in my eight years in practice as a barrister," said Susan McNeil about a particular trial they were both involved in.
Another Brisbane-based finalist in this category is Stephen O'Grady (pictured bottom left). The 29 year-old senior associate from Minter Ellison will be attending the Awards after completing the Rickshaw Run across India, where he was seeking to ride 3500 kilometres over two weeks. "Mr O'Grady has some rare qualities as a lawyer," said barrister PP McQuade.
Piper Alderman is represented at the Lawyers Weekly 30 Under 30 Awards by Denee Theodorou. The 28 year-old associate recently ran a matter for a client involved in a complex 10-day appeal before the full Federal Court. "Denee is an intellectual force whose understanding of the law and legal strategy surpasses that of her peers," said barrister Christopher Withers.
Rounding out this impressive list of finalists is Maria Yiasemides. The senior associate from Corrs Chambers Westgarth manages to produce weekly bulletins for the insolvency industry, create a graduate induction program for graduates rotating through the dispute resolution group at the firm, run ultra-marathons and be a committee member for the Sydney Striders running club. "At 29 she stands ahead of her years," said Corrs partner Chris Pagent.
The Lawyers Weekly 30 Under 30 Awards are being held at Sydney's Ivy Ballroom on Friday 16 May. You can purchase tickets here.