New depression guidelines a 'world first'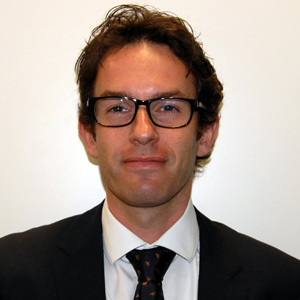 Today (12 May) the Tristan Jepson Memorial Foundation (TJMF) launched guidelines to tackle the high rate of depression in the law, with 15 private practice firms signed up so far.
The TJMF guidelines recommend the adoption of workplace practices that aim to improve the psychological health and wellbeing of legal professionals.
Speaking with Lawyers Weekly, Jeremy Hyman (pictured right), TJMF director and Guidelines Subcommittee chairperson, said today's launch is "a historic moment for the legal profession in helping to achieve better outcomes for people's mental health and wellbeing in the workplace".
A world first in the legal profession, the guidelines cover 13 psychosocial factors, with organisational culture topping the list.
The pressure placed on lawyers in many law firms has often been cited as a reason for why so many lawyers suffer from depression.
"Getting culture right is important," said Hyman.
Other psychosocial factors include: clear leadership and expectations, civility and respect, growth and development, and balance. Drawn from scientific research in Canada, the psychosocial factors were found to have a "powerful" impact on the health of individuals and an organisation's financial bottom line by reducing absenteeism, staff attrition and workplace health & safety liability risks.
Under each psychosocial factor in the guidelines are suggested 'implementation frameworks'. These range from 'basic' to 'best practice' to cater to all sections of the legal profession, including firms of varying sizes, the Bar and in-house teams.
Hyman said signatories can "pick and choose" elements of the guidelines and implement changes at their own pace.
When asked whether a firm could realistically implement all of the guidelines, Hyman admitted: "I don't think it's a journey you ever get to the end of."
"It's a matter of constant improvement. You can always do something more, keep working harder at doing the best by your people and one another."
Signed on
A number of large law firms are among the 26 founding signatories of the guidelines, including Allens, Ashurst, Henry Davis York, Herbert Smith Freehills, K&L Gates, King & Wood Mallesons and Squire Sanders. Universities and corporations were also on the list.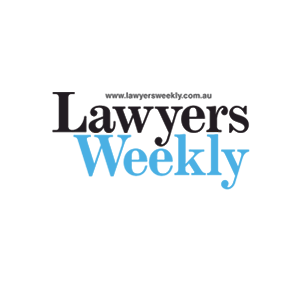 Speaking with Lawyers Weekly late last year, TJMF founder Marie Jepson (pictured left) said that small firms will be the trailblazers in the effort to tackle depression in the law. Six mid-tier and boutique firms are currently signatories of the guidelines.
Jepson revealed today that the guidelines have been several years in the making. The idea began to form in 2009, when the University of Sydney's Brain and Mind Research Institute released its Courting the Blues report.
The report found that more than a quarter of barristers, a third of solicitors and almost half of all law students are at a high or very high risk of suffering from a diagnosable mental illness.
Despite these damning figures, Hyman claimed the legal profession has made great strides in its efforts to tackle depression, particularly over the past five years.
"The legal profession is doing great things and this is just another part of that story as to how we are tackling this issue," he added.
While organisations such as TJMF have become more visible and vocal in the legal profession, many lawyers complain about regularly being subject to long working hours, bullying and harassment.
In February last year, a young lawyer wrote an opinion piece detailing how working in a large law firm had contributed to his depression.
"After weeks of working a minimum of 14 hours a day, not eating a single meal outside of the office and having every social interaction truncated to 'I'm sorry, I've got to go - I've got to get this document out urgently', I was left depressed, exhausted and battling suicidal thoughts," he said.
In March this year, the release of the Law Council of Australia's National Attrition and Re-engagement Study (NARS) found that 50 per cent of women and one in three men had been bullied or intimidated in the workplace.
TJMF Psychological Wellbeing: Best Practice Guidelines for the Legal Profession is based on the Mental Health Commission of Canada's (MHCC) recommended workplaces standard.
The TJMF Guidelines Subcommittee, consisting of representatives from law firms, in-house legal teams, government legal agencies, the medical profession, the Bar and law faculties, adapted the work of the MHCC to the Australian legal profession and, in 2013, conducted private and public consultation with the profession.