Salaries to thaw at HSF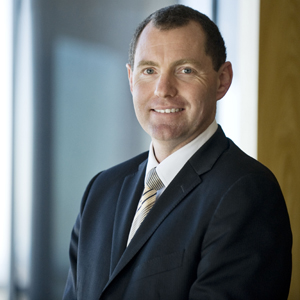 Herbert Smith Freehills has confirmed that it will lift pay freezes this year after cancelling salary reviews in 2013.
The announcement was made to Australian staff in late February.
HSF Australian managing partner Jason Ricketts (pictured) told Lawyers Weekly that the decision was the result of "some commercial recovery" in the domestic market. He also cited increased workloads in some parts of the firm, including the business services team, which is pursuing an "aggressive integration timetable".
Ricketts confirmed that all permanent employees in Australia will be reviewed based on market salaries, individual performance and internal relativities. Salary increases will vary according to these factors.
While employees are paid under their legacy arrangements, with a new global partner remuneration system due to be introduced in the 2015 financial year, Ricketts revealed that both legacy firms have similar review processes.
The two firms determine salaries based on how well a lawyer is performing in relation to their peer group and the firm's expectation of someone in that role. Both financial and non-financial performance is considered, as is the jurisdiction in which the lawyer operates.
"Our intention overall is to have salaries in place that fairly recognise each individual in the firm, and which make commercial sense," said Ricketts.
HSF initially instituted a pay freeze in July 2009 as a result of the GFC. The firm reviewed salaries in March 2010 and again in 2011 and 2012.
However, the firm cancelled its salary review for 2013 to cut costs.
"In all cases our intention has been to ensure that we continue to run a sustainable business that could weather difficult market conditions, and to protect jobs where we are able," said Ricketts.
It has been reported that KWM is also lifting its firm-wide pay freeze, which was instituted in May 2013 as a cost-cutting measure.
Lawyers Weekly attempted to contact KWM Australian managing partner Sue Kench prior to publication, but she was unavailable for comment due to travel commitments.