Merger mania questioned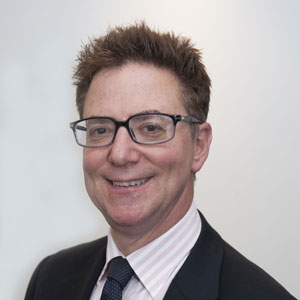 A legal veteran who left the partnership of a large firm to do his own thing has told Lawyers Weekly that the creation of mega firms is leaving many senior partners cold.
A legal veteran who left the partnership of a large firm to do his own thing has told Lawyers Weekly that the creation of mega firms is leaving many senior partners cold.
Mark White (pictured) left the partnership of CBP Lawyers to start his own firm, White & Mason, late last year.
White, a practising lawyer for 32 years, was a partner at Monahan + Rowell for eight years prior to its merger with CBP Lawyers in 2012. He told Lawyers Weekly that it quickly became apparent to him that in the post-merger environment at CBP, his practice was marginalised.
"I spent many hours in meetings that didn't actually grow the Melbourne base, they were more orientated around Sydney," said White when talking about pre- and post-merger discussions at his old firm.
When asked about the spate of recent boutique firms being started by senior partners at established firms, White said that his experience was one that was mirrored by many practitioners at merged firms or large firms that have changed tack.
"Other people may have had a similar [feeling of] dissatisfaction in finding that as the bigger their firm got, the less relevant their client base was to the bigger firm," he said, adding that in that situation a conflict often arises between what your clients expect and what the firm expects.
"If there is this cultural misfit it causes practitioners to re-evaluate where they want to practice law and how they practice law."
In the first half of this year, Lawyers Weekly exclusively broke the news that Hive Legal and LCR Advisory were two new names to add to the corporate legal lexicon.
Those firms were started by former senior partners from Minter Ellison, DLA Piper and King & Wood Mallesons.
Many more large law firm partners have also joined smaller firms in the past 12 months.
White & Mason, which has a single office in Melbourne, focuses on property, dispute resolution and corporate and commercial work.
White said that by starting his own firm he was able to ensure relationships with his corporate and high-net-worth private clients, some of whom he has had relationships with for around three decades, would be maintained.
"The alternative was to go down the road of ultimately becoming too expensive [by remaining at CBP] or I would be required to work for a different type of client and would not be able to devote my time to them, which would destroy my business relationships with them."
Lawyers under pressure and overworked
The arrival of global law firms has squeezed the domestic market, leading to more domestic mergers and consolidation.
White believes that the increasingly competitive nature of the market is putting stress on private practice lawyers at all levels.
"The so-called work-life balance, which is not a real work-life balance, [is] causing these stresses," said White, noting the recent release of the Tristan Jepson Memorial Foundation guidelines, which seeks to lower the high rate of depression among lawyers.
White added that private practice lawyers facing the pressures of exacting financial, budgetary and billable-hour targets are either leaving the profession or moving to other firms.
"If they have been on the treadmill for a long time, at the expiration of a period of time they look around and there is a void in their life.
"There are many reasons why individuals change the course of their lives."