They have the key, and we reveal their secrets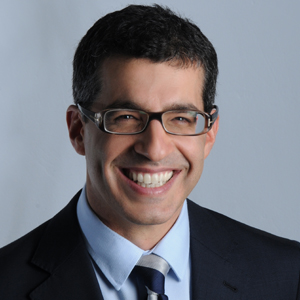 Another UK law firm is opening an office in Australia – and with no billable-hour targets, this new firm reckons it is different from all the rest.
Another UK law firm is opening an office in Australia – and with no billable-hour targets, this new firm reckons it is different from all the rest.
London-headquartered firm Keystone Law officially launched in Australia today (30 May) as Keypoint Law.
The domestic offering has the financial support of the UK firm and is being structured along similar lines to its British backer.
"The Keystone model is a fundamentally different way of practising law," said Warren Kalinko (pictured), the firm's inaugural Australian CEO and a former head of legal at OneSteel, when talking to Lawyers Weekly. "It offers lawyers a level of autonomy, freedom and flexibility in their legal practice, which is like the control you would have in running your own sole practice."
Keystone in the UK was established in London just over 10 years ago, opening additional offices in Bristol, Guernsey and Cape Town.
The firm has around 150 lawyers and 25 support staff.
The Australian arm of the firm will be called Keypoint due to the unavailability of the name 'Keystone' in Australia.
The firm's recruitment strategy will be based on offering fee earners the chance to pocket 70 per cent of the fees they generate from clients, which is significantly higher than what most law firms offer their lawyers.
Keypoint's lawyers will also have carriage to structure fees directly with the client, with the freedom to move away from hourly billing.
Lawyers will not face billable-hour targets.
"There is tremendous flexibility for lawyers to suit the offering to the client, as that lawyer knows what works best as they have that long-standing relationship with the client," said Kalinko. "There is no central dictating from the firm on these sorts of things."
Keypoint has already secured the services of a number of high-profile practitioners.
Joining Kalinko will be Shana Schreier-Joffe, who was previously the CEO and managing partner of Harmers Workplace Lawyers.
Philip Argy, a well-known arbitrator and mediator who was the head of King & Wood Mallesons' Intellectual Property and Information Technology group before leaving the firm in 2007, has also signed up.
Another three lawyers, including Libero Legal founder Lee Pascoe, have also joined the firm.
"We will be a broad-based commercial law firm with a focus on small to medium size enterprise clients," said Kalinko, adding that the firm was looking to grow quickly and offer expertise across a range of sectors, including high-net-worth private clients.
"While we are not taking on the top-tier and global law firms, we do think we will attract senior lawyers from those large law firms looking for more flexibility and autonomy for their practice."
Keypoint's office is in Sydney, although Pascoe will be based in Melbourne.
Patent and IP lawyer Paula Natasha Chavez will be based in Canberra.
Kalinko, who will not practise, said that the firm's founding lawyers will have the title of either principal consultant or consulting principal.
Junior lawyers need not apply
Keypoint will only recruit lawyers with 10 or more years post-qualified experience.
Kalinko was unequivocal in his denial when asked by Lawyers Weekly if such a hiring strategy flies counter to the new firm's mantra to be innovative and would stifle the adoption of new ideas.
"We offer something that is not available under the traditional law firm structure, and we have the backing of someone [who has] been doing this for 10 years, so we think we can deliver," he said.
Kalinko added that clients will be attracted to a model that gives them access to senior lawyers.
"It will not be the case for a [Keypoint] client that you walk into the meeting room, like you do with a law firm, and there is a partner and a senior associate sitting in the room and you pay for both."
Kalinko said that if certain matters required junior lawyers, such as with a discovery process on a litigious matter, then Keypoint would look at hiring junior lawyers on a contract basis.
Keypoint's initial board will consist of Kalinko, Taller Technologies CEO Lucas Fuller and James Knight, Keystone's London-based managing director.
Keypoint expects to announce more board appointments before the end of the year.
While Keypoint is structured differently to large law firms such as King & Wood Mallesons, where Kalinko and Argy have spent part of their careers, it will have competition from rivals in the "alternate law firm" space.
AdventBalance and Plexus are two firms that offer experienced lawyers to clients, including on secondments, whilst often utilising alternate fee arrangements.