Buck stops with MP to reach diversity targets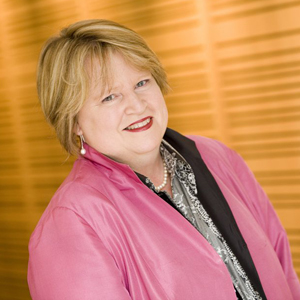 Ashurst vice chairman Mary Padbury has told Lawyers Weekly that management accountability is critical to achieving the firm's new diversity targets.
Ashurst vice chairman Mary Padbury has told Lawyers Weekly that management accountability is critical to achieving the firm's new diversity targets.
This week (3 June) Ashurst set a number of gender targets to be met by 2018. They include women representing 25 per cent of equity partners, 40 per cent of partner promotions and 25 per cent of management positions.
The targets were set by the global board at its first meeting following the full financial merger of the firm's Australian and UK arms last November.
Padbury (pictured) stressed that Ashurst has not adopted quotas. However, the firm has assigned responsibility to managing partner James Collis for achieving the targets, which "speaks volumes to the importance Ashurst places on ensuring diversity and inclusion," she said.
The recent National Attrition and Re-engagement Study (NARS), released by the Law Council of Australia in March, found that management accountability was an important factor in the success of diversity initiatives.
The NARS also found that firms and organisations with the most gender diverse management teams had better financial performance than the industry average.
Padbury said there are numerous business benefits to diverse teams, including access to more talent, greater productivity, improved staff engagement and increased levels of innovation and creativity.
Ashurst is currently setting up an international advisory group that will advise the managing partner on how best to meet the targets, what other targets should be set and how to best engage with partners and staff on diversity and inclusion.
Padbury said that while the nomination process for the group has not yet been completed, there had been "high level of interest and enthusiasm about participation across our partnership".
Number crunching
Ashurst has 36 female partners in Australia, representing 21.7 per cent of the local partnership and half of all female partners globally.
During the firm's most recent round of partner promotions in April, a third of the 15 appointed partners were women.
Currently, 27 per cent of the firm's most senior management positions are held by women.
Ashurst's new diversity targets mirror goals set by other global law firms. Herbert Smith Freehills announced earlier this year that it is aiming to have women comprise at least 25 per cent of the global partnership by 2017, and 30 per cent by 2019; while Baker & McKenzie has set an 'aspirational target' of 30 per cent of global leadership positions held by women, with no date fixed by which to achieve that goal.
King & Wood Mallesons has also set an aspirational target of 30 per cent female partners in Australia by 2015.
National firms have been more ambitious. Corrs Chambers Westgarth is aiming to have women represent 35 per cent of its partnership and 40 per cent of its senior management by 2015 and Gilbert + Tobin has consistently had a female partner ratio of around 40 per cent, with it currently sitting at 36 per cent.