FOS apologises to member as part of case settlement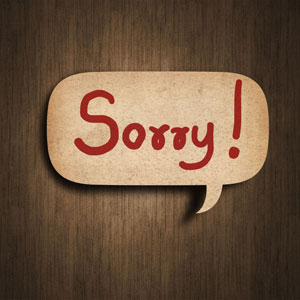 The Financial Ombudsman Service (FOS) has apologised to a member of the service as part of the settlement of a case brought by FOS against the member.
The apology, which was released as part of the judgement by the judge presiding over the case, stated that three findings made by FOS in early 2010 "pursuant to its Terms of Reference and Guidelines were incorrect" regarding the actions of the member, Pioneer Credit Acquisition Services.
FOS stated that its findings were incorrect regarding Pioneer being "unable to enforce in Australia debts incurred in the United Kingdom which were regulated by the Credit Act (UK)".
"FOS acknowledges that it should have provided to Pioneer a further opportunity to comment on that aspect prior to delivering those Findings and apologises to Pioneer for any adverse effects occasioned by reason of Pioneer's reliance on the incorrect sections of those Findings."
The apology also stated that both FOS and Pioneer acknowledged that the Findings were not binding in the case, which was ultimately decided in favour of FOS who had offered the apology as a way to move to settlement.
The case, which was heard in the Commercial and Equity Division of the Supreme Court of Victoria by Justice Ferguson, was not related to the UK debts but centred instead on whether FOS could make determinations on cases that had been heard in court and whether FOS must correctly decide questions of law.
It also examined whether FOS should restrict its concerns to the resolution of consumer disputes and not act as the equivalent of a court and that it must not exercise a power, or make a decision, in a manner which no reasonable tribunal could properly come to on the evidence.
While the initial case arguing the above was decided in favour of FOS on 16 April, a further hearing to settle costs was decided on 4 June also in favour of FOS.
In her judgement Justice Ferguson stated the apology was proffered by FOS "with a view to settlement" and that it was not uncommon for parties in a dispute to do so.
"I do not take it from the letter of apology that FOS conceded the point for the purpose of the proceeding, nor that it must have known from that time that its position on the enforceability of the debts was wrong."
The case has raised concerns among lawyers that FOS can make determinations that are binding on a member and cannot be appealed and that it can determine disputes by referring to matters beyond the applicable law.
This article first appeared on Money Management.