Exclusive: National firm exodus as more partners do it their way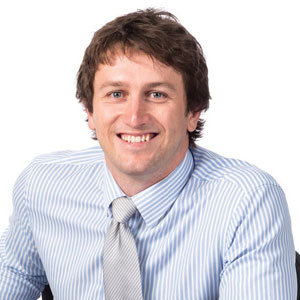 Three McCullough Robertson partners have recently quit the Queensland-headquartered firm to start their own boutique practices.
Corporate partners Tim Sayer and Oliver Talbot (pictured) left McCullough Robertson in March to start Brisbane-based boutique TalbotSayer. The following month the firm lost partner Matthew Burgess, who has since launched specialist law firm ViewLegal along with two former McCullough Robertson senior associates, Patrick Ellwood and Tara Lucke.
Speaking with Lawyers Weekly, McCullough Robertson managing partner Guy Humble said the silver lining of the departures is that the partners have not left to join rivals.
"We're a little bit encouraged that when partners do leave us they don't leave us to go to another firm of a similar type."
Humble said the reasons the partners gave for their decision "made sense for them and for us" – all three partners cited a desire for greater autonomy and felt restricted within a large full-service firm.
Talbot admitted going out on his own has meant he has more control over his practice "rather than being caught up in the bureaucracy that the bigger partnerships usually involve".
Talbot, Sayer and Burgess join a number of large law partners who have started their own boutique firms this year, including the founders of GrilloHiggins, LCR Advisory and Hive Legal.
However, Talbot is quick to separate his firm from this group of start-ups; in particular, LCR Advisory and Hive Legal, which tout value billing and flexible work models as their points of difference.
"We are, frankly, not going down that track … we are much more of a traditional law firm in everything but size," he told Lawyers Weekly.
TalbotSayer predominately uses time billing, but the firm is open to alternatives if one is requested by a client. Talbot said he believes time billing is still one of the best ways to charge clients. "You are rewarded for the work that you do, no more or no less."
The firm has, however, scrapped billable-hour targets.
"[Billable hours] just encourages ordinary behaviour in terms of time recording; we singularly focus on quality of output and incentivise our junior lawyers based on the quality of their work and nothing else," he said.
Lawyers Weekly contacted Burgess, who declined to comment. Lawyers Weekly understands that ViewLegal also does not use time recording.
Show me the money
Talbot claimed a growing number of top-performing lawyers in large law firms are becoming disenfranchised due to rigid remuneration systems.
Salary bands, for example, act as a disincentive to high performance, he explained.
Humble commented that while McCullough Robertson has a merit-based remuneration system, smaller firms are in a better position to compensate top performers compared to a large firm, which has to "consider the relativities of 50-plus partners and how they contribute".
Talbot would certainly qualify as a top performer. He was just 30 when he was promoted to the McCullough Robertson partnership and relocated from Brisbane to Sydney to drive the firm's corporate practice in NSW. Prior to that, he did a brief stint with Ashurst in London.
The "Brisbane boy" returned to his home town to establish TalbotSayer with Tim Sayer, a Brisbane-based partner at McCullough Robertson since 2010.
The two partners are currently in the process of recruiting four lawyers to the new firm.
Boutique bonanza
Talbot said the recruitment process had confirmed reports that many high-calibre graduates are missing out on large law positions, with boutiques the main benefactors of the trend.
"We have seen university medallists come across our desk who we wouldn't have expected to be available at this stage of the year."
McCullough Robertson is also recruiting and promoting lawyers to fill the gaps left by the departed partners.
Lawyers Weekly can exclusively reveal that DLA Piper partner Adrian Smith was hired by McCullough Robertson to replace Talbot in Sydney. The firm has also picked up Brisbane-based tax partner John Ioannou from three-office firm Cleary Hoare Solicitors after losing Burgess, a tax specialist, and special counsel David Marschke, who has joined KPMG's tax practice.
Earlier this month, McCullough Robertson poached Henry Davis York partner Justin Madden and senior associates Fiona Mudie and Emma Smythies for its real estate practice in Sydney.
Humble also revealed that a partnership vote taking place tonight (12 June) could see another three lawyers promoted to partner.