Ashby case proves costly for Harmers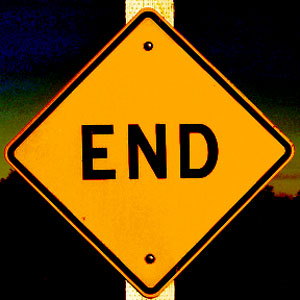 Two years and more than $1 million in legal costs later, James Ashby has pulled the plug on his sexual harassment suit against Peter Slipper.
Harmers Workplace Lawyers has been bankrolling Ashby in his legal action against the former parliamentary Speaker since 2012. The firm would not comment on its role in Ashby's decision to drop the case when approached by Lawyers Weekly. However, Ashby said in a statement that Harmers was prepared to continue representing him on a pro bono basis.
Ashby cited emotional and family reasons for his decision to end the Federal Court action.
He also claimed the aim of the lawsuit, which was to stop Slipper's alleged sexual harassment, had been achieved.
The statement included glowing references for Harmers. Ashby described the firm as "unflinching" in its legal and moral support, adding it funded the action out of "a genuine sense of social justice".
Ashby's praise of his legal counsel stands in stark contrast to comments made by Federal Court Justice Steven Rares when he threw out the lawsuit in December 2012, claiming it was a politically-motivated abuse of process.
Rares also took aim at the conduct of Harmers chairman Michael Harmer. In his judgment, Rares slammed Harmer for including "scandalous and irrelevant" allegations in the statement of claim.
Harmer appealed the decision claiming he was "aggrieved" and "prejudicially affected" by Rares' findings.
In February, the Full Federal Court sided with Harmer; it stated he had not been treated fairly by Rares and the adverse findings in relation to his professional conduct "ought not to have been made".
"The denial of this opportunity [for Harmer to respond], and lack of personal representation, rendered Harmer in an effectively defenceless position in relation to the concerns as to his professional integrity raised by the primary judge," according to the judgment.
The Court also found, by a vote of two to one, that Ashby's lawsuit was not an abuse of process and should proceed, with a hearing scheduled for 30 June.
A Harmers spokesperson said the decision "vindicates the professional behaviour of Michael Harmer and Harmers Workplace Lawyers" when asked by Lawyers Weekly whether the firm's reputation had suffered as a result of the highly-publicised case.
In April 2013, Harmers was criticised by another Federal Court judge, Robert Buchanan, for acting in its own financial interests. Buchanan's remarks referred to the firm's conduct during a sexual harassment case involving Oracle employee Rebecca Richardson, who was ordered to pay legal costs running into the hundreds of thousands of dollars.
Harmer appealed the judgment, which he said suggested the firm engaged in professional misconduct. The Full Federal Court dismissed the appeal.