Darwin denies DLA disarray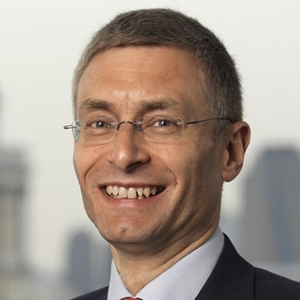 DLA Piper's Australian head has dismissed talk that mass partner defections in Melbourne signals conflict within the firm or that the Melbourne office is under threat.
DLA Piper's Australian head has dismissed talk that mass partner defections in Melbourne signals conflict within the firm or that the Melbourne office is under threat.
Andrew Darwin (pictured), the Australian managing partner and global chief operating officer was in a defiant mood when speaking to Lawyers Weekly about the spate of recent partner defections in Melbourne.
"I am not embarrassed or ashamed or concerned about people leaving," said Darwin.
Since June 2012, DLA's partner numbers in Melbourne have dropped from 43 to the current level of 24. In the past 12 months alone the firm's partner numbers have fallen from 37 to 24.
Andrew Darwin succeeded Tony Holland as the Australian firm's head in March 2013.
Earlier this week Lawyers Weekly exclusively revealed that senior Melbourne partners Steven Casper and Richard Moshinsky are leaving the firm to join Melbourne boutique SBA Law.
Several sources intimate with the DLA Piper partnership have told Lawyers Weekly that Casper and Moshinsky were highly regarded in the Melbourne partnership. Their defection greatly reduces the firm's corporate strength.
"When Steven and Richard called me to say why they were leaving – I knew why they were calling," said Darwin. "I was disappointed, and I rate and I like them.
"They are good lawyers but I was not surprised… and what they said to me is they respect and support what we are doing but it does not work for them individually."
Casper and Moshinsky join a roll call of senior partners that have left the firm in Melbourne on Darwin's watch.
Key departing figures include Peter Monk, who was the head of the firm's Melbourne office, and partner Simon Davidson; both of whom joined Hive Legal this year.
The firm's former Australian managing partner Tony Holland joined Gilbert + Tobin late last year, along with one of Australia's most highly-regarded infrastructure lawyers, Damian McNair.
DLA's joint Asia-Pacific real estate head, Tom Cantwell, joined Mills Oakley in the second half of last year, with financial services expert Heather Gray joining Hall & Wilcox just prior to his departure.
Last month Kon Tsiakis joined DLA's Melbourne partnership from HWL Ebsworth.
Nothing to see here
Darwin strongly denied that the large number of good lawyers leaving the firm in a relatively short space of time pointed to unhappiness with the firm's model or a sign that the firm was in trouble.
"We want people who want to be here," he said. "We are not cutting to a target or growing to a target [partner numbers], we want to make sure we have a proper critical mass in each of our practice groups."
Sources have also told Lawyers Weekly that there is widespread dissatisfaction with the firm's Australian strategy in Melbourne and elsewhere. One senior legal figure told Lawyers Weekly that Andrew Darwin was the "wrong choice" as Australian managing partner.
Darwin said that he is confident he retains the support of the firm's partnership.
"I think the key thing in any integration process is that everyone accepts it is a multi-year journey and that when we embarked on this we all knew there would be change on both sides."
In an interview with Lawyers Weekly late last year, Darwin said that he was seeking to beef-up the Australian arm's strength in litigation and regulatory work, the firm's biggest global practice group, while also seeking to bolster the firm's Sydney-based corporate group.
No regrets
Lawyers Weekly has been told by a number of sources that there is a belief from sections of the firm that Phillips Fox was the wrong merger partner for DLA Piper and that, in hindsight, a smaller, more targeted Australian practice would have been preferable.
Lawyers Weekly has also been told that the firm was even looking at the possibility of closing down the existing Brisbane, Melbourne and Canberra offices of the firm, with a long-term view that Sydney and Perth would remain the most viable of the firm's Australian offices.
DLA Piper lost six of its eight partners in Canberra in 2011 when HWL Ebsworth raided the firm in launching its Canberra practice.
DLA Piper now has four partners in Canberra.
"Categorically no," said Darwin when asked if the firm might look to revert to a two-office Sydney-Perth strategy like that of its global rivals Allen & Overy and Clifford Chance.
A spokesperson for DLA Piper also told Lawyers Weekly that a major refurbishment of the firm's client floor in Melbourne was due to be completed next month, with the firm continuing to invest into the office.
Darwin also said that Phillips Fox, which was renamed DLA Phillips Fox in 2006 prior to the merger in 2011,  was the right partner for the firm.
"In pretty much every market we have gone into, we have gone in on the back of a merger, and part of the reasons behind that are because we are a full-service firm," said Darwin, adding that "if you are trying to launch a full-service practice then it is better to do it on the back of merger when you have existing infrastructure across multiple practice groups".
"You know these journeys are multi-year journeys, and you need the partners to work out in a thoughtful way whether it works."
Darwin's appointment as the firm's Australian head was for two financial years. He has previously told Lawyers Weekly that he would be hoping to have his Australian successor named in the early months of 2015.