Revenue up for HSF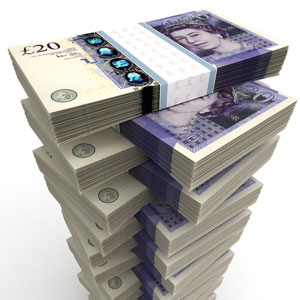 Herbert Smith Freehills brought in £800 million in revenue for the year ended 30 April 2014, a five per cent increase on last financial year.
The firm also reported net income of £232 million, up 11 per cent on last financial year, and a 12 per cent increase in profit per equity partner (PEP) to £741,000.
HSF is due to introduce a new global partner remuneration system this financial year.
"This is a strong set of results," said HSF joint-CEO Sonya Leydecker.
Leydecker singled out the firm's global disputes and transactional practices as two of the main drivers of growth. She also highlighted HSF's role on high-profile matters, including deals involving Apple, BHP Billiton and Woodside.
HSF has not has not broken down revenue by region, but Australian Mark Rigotti, who shares the joint-CEO role with Leydecker, said the firm had achieved an increase in market share in Australia despite the slowing of the domestic market.
Last year, the firm posted revenue of £471.2 million for its first seven months as a merged firm, from October 2012 to April 2013.
Other UK-headquartered firms with offices in Australia have also released their financial results for 2013-14.
Allen & Overy has posted a revenue figure of £1.23 billion, up two per cent on the previous year. The firm also reported a seven per cent increase in PEP to £1.12 million.
Fellow Magic Circle firm Clifford Chance recorded a slightly higher revenue figure of £1.36 billion and a 16 per cent increase in PEP.
In February, HSF announced that it would lift pay freezes in 2014 after cancelling salary reviews the previous year. The firm's Australian managing partner Jason Ricketts told Lawyers Weekly at the time that the decision was the result of "some commercial recovery" in Australia.