Big data an epic problem in law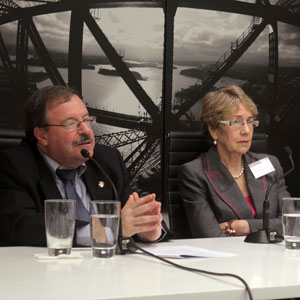 An American judge and eDiscovery expert told a recent roundtable that information governance is urgently needed to get the legal industry's 'big data' problem under control.
Members of the judiciary and C-level executives of software companies discussed the challenges of big data at a roundtable hosted by technology providers Nuix and e.law, which was held in Sydney on 16 June.
One of the speakers, US District Court judge Andrew Peck (pictured left with Justice Margaret Beazley), commented on the "staggering costs" of discovery in the digital age, which can run into the millions of dollars in large cases.
"[eDiscovery] is involving bigger and bigger amounts of data for the same size lawsuit and five years from now, if people don't get their digital data in order, it's going to be impossible," he said.
Peck's comments were in response to a question posed by roundtable moderator and president of the NSW Court of Appeal, Justice Margaret Beazley, on the seriousness of the big data problem.
Peck added that email was one of the main culprits of data proliferation.
"What used to be a phone conversation or a water cooler conversation or just walking down the hall now involves an email, a response to the email, respond all to that email, etc."
His views echo those of former TressCox partner Alfonso Grillo, who recently started his own boutique firm. In an interview with Lawyers Weekly earlier this month (3 June), Grillo said the cost of multiple lawyers reviewing reams of email correspondence is being passed on to the client.
The roundtable also included Jason Baron, of counsel to the information and eDiscovery group of Washington firm Drinker Biddle & Reath LLP and co-chair of the Information Governance Initiative; Allison Stanfield, the CEO of e.law, and Stephen Stewart, the CTO of Nuix.
Information governance
All of the speakers agreed that information governance is the key to reining in big data.
Gartner defines information governance as the specification of decision rights and an accountability framework to ensure appropriate behaviour in the valuation, creation, storage, use, archiving and deletion of information.
"It is not just records management on steroids," Baron said.
"We can save tremendous amounts of dollars in litigation using smarter methods, more analytics rather than traditional [eDiscovery] search methods."
He added that the bigger picture is that firms can set themselves apart for adding value to clients by reducing discovery costs.
The benefits and challenges of predictive coding as an information governance tool were also discussed by the roundtable.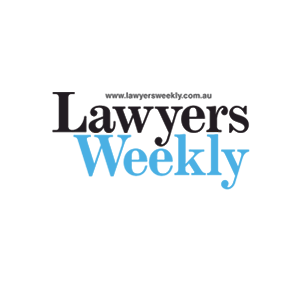 Caption: (l-r) Jason Baron from Drinker Biddle & Reath LLP, US District Court judge Andrew Peck, Justice Margaret Beazley, Allison Stanfield from e.law and Stephen Stewart from Nuix.