Regional firm moves to fixed-fee model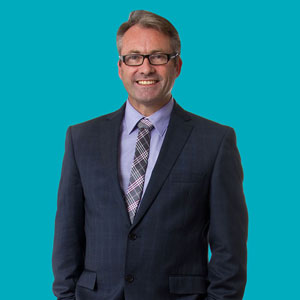 Wollongong-based law firm RMB Lawyers announced it has shifted to a fixed-fee model across all its services.
Wollongong-based law firm RMB Lawyers announced it has shifted to a fixed-fee model across all its services.
The model, which started on 1 July, transfers part of the risk of a legal action to the lawyers, while reducing costs for clients, managing partner Craig Osborne (pictured) said.
"There has always been a perception that whatever the outcome of a legal action, the lawyer is the real winner because of the fees they charge," he said.
But under the fixed-fee model, "if we work fast and well, we will make money; if we do not, we won't".
The new model came out of discussions about three years ago when Osborne and his partners looked at how client demand had changed after the global financial crisis.
As competition rises, hourly rates couldn't keep going up, he said.
There was demand for the transparency of a fixed-fee model from the firm's clients, which are mostly mums-and-dads, and partly businesses and institutions.
"I think that's bringing the client into your workspace, inviting them to be genuinely part of the process of picking a fee. If a client says they want it done for a certain amount and we can't do it, we'll just have to say we can't do it and they're entitled to go wherever they want.
"It also helps us and them in the interim cycle billing. If you have a fixed fee and you can work out roughly how long it takes, it makes the cycle billing fair and easy," Osborne said.
Osborne was inspired by a firm outside of London called Riverview Law, which has adapted this model in their business practices, and is slowly moving into other areas such as family law.
The fixed-fee model will have to catch on in Australian law firms as law becomes more commoditised and firms are forced to embrace the challenge of becoming leaner and more efficient.
Osborne said firms have to invest in high-level technology and apply it creatively to improve a firm's work efficiently.
"You can't be lazy and inefficient, and you can't necessarily defend your past. You're only as good as your last transaction."
It is a lot easier to manage a firm with time billing because of these challenges, and that is why the fixed-fee model has not caught on extensively, Osborne continued.
"I'm not saying hourly rates are not valid at all. But sometimes they can reward inefficiencies," he said.
"We'll be measuring what it costs to produce each transaction, and measuring our fixed fee against it to see how it goes."
RMB Lawyers will apply the fixed-fee model across all nine of its divisions, including real estate and property, town planning and local government, estate planning, business transactions, business disputes, criminal law and Islamic law.
It will also apply to compensation law, which will present the most challenges as a lot of compensation clients enter on a no-win-no-fee basis.
The firm, which started in Wollongong, has offices in Sydney, Bowral, Nowra, Kiama and Dapto.