Marketing mistrust misplaced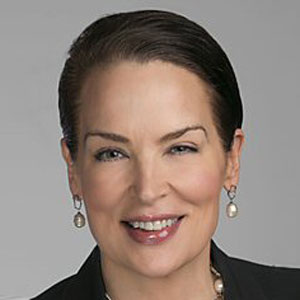 An American lawyer and business expert believes lawyers need to accept there will always be tension with sales staff, but the smart lawyers will learn from non-fee earners.
The noted American business development expert Julie Savarino (pictured) spoke to Lawyers Weekly ahead of a trip to Australia where she will be a featured speaker at the ALPMA Summit in late August.
Savarino said this tension is a "fact", and rather than trying to apportion blame or rail against outside influences, lawyers should seek a consultative approach.
"Lawyers need to make an effort when sales professionals are first hired, to communicate their needs and expectations and also before, during and after each sale," she said.
"Lawyers also need to spend time to create efficiencies and pricing options within their practice, so that bespoke and hourly-rate solutions are only one pricing option."
Business development, finance and marketing professionals are becoming increasingly influential in mid-tier and large law firms.
At a recent roundtable event attended by Lawyers Weekly, the tension between marketing and legal staff was hinted at by a senior financial officer at a large law firm.
"I prefer to see the partner on the transaction rather than someone from business development, because they just want to sell," said one attendee. "They are less inclined to worry about the profitability of the partner, they just want the transaction [to go ahead]."
Savarino said that in the pre-GFC "heyday", when double-digit growth for large law firms was not uncommon in the US or Australia, lawyers did not need to listen to outside advice.
She believes that market downturns and heightened competition means firms now need to broaden their circle of advisers.
"Given the current, unprecedented competitive market for outside legal services, taking advice, creating efficiencies and making upgrades directly impacts law firms' bottom lines."
Leveraging LinkedIn
At the ALPMA Summit Savarino will be addressing the topic of We All Have LinkedIn Accounts – Now What? How To Make the Most of LinkedIn for Lawyers and Law Firms.
She believes that all lawyers should have a LinkedIn profile, but warns that it is an unwise tactic to then use LinkedIn simply as a sales source.
"The biggest "sin" lawyers make, and a violation of ethical rules in all US states, is when lawyers use LinkedIn to send an email to someone that they do not know/have never met asking for business," she said.
Lawyers Weekly is the official media partner at the ALPMA Summit, which will be held in Melbourne from 27-29 August.
You can find out more information here.