Lending a free hand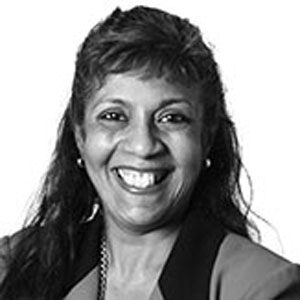 Launching multiple pro bono initiatives at the Australian Government Solicitor (AGS) helped a senior lawyer and pro bono manager notch up a nomination for The Pro Bono Award, proudly sponsored by Negocio Resolutions.
Geetha Nair (pictured right) is one of six people who have been nominated in the category for this year's Lawyers Weekly 2014 Australian Law Awards, proudly sponsored by Michael Page Legal.
Geetha has worked with AGS for 20 years, and has been working as a pro bono manager for two years.
Under her stewardship, AGS has expanded the national reach of its secondment program to cover pro bono clients all over Australia, including Consumer Credit Legal Service (WA), the North Australian Aboriginal Justice Agency, the Disability Discrimination Legal Service (VIC) and the Western Australian Law Access Scheme.
"The last one was a really big one because no other legal firm had actually been providing assistance, and it was really one of those cold calls that I made to say 'do you think it would be of assistance', and we talked about how we would go about helping them," Geetha told Lawyers Weekly.
The other finalists are: senior associate Liam Burgess from King & Wood Mallesons, senior associate Mia Matic from Norton Rose Fulbright, Gilbert + Tobin's Albert Yuen, special counsel Michael de Rozario from Corrs Chambers Westgarth and Scott McDonald and his team from DLA Piper.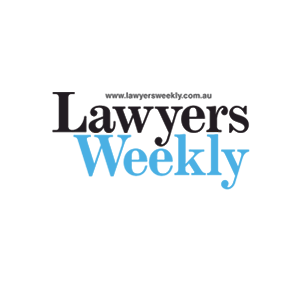 Liam Burgess (pictured left) always had a passion for human rights and pro bono work, and decided to integrate this into his professional career. He has clocked in over 2700 pro bono and community hours over the past five years, with over 350 hours this financial year alone.
Liam is interested in refugee and asylum seeker law. He has not only led cross-institutional teams that challenged refugee status decisions in the Federal Court, he was also instrumental in the successful release of a client held offshore during the Malaysia solution through High Court proceedings.
As a senior associate in the Melbourne taxation team, Mia Matic's vast knowledge of taxation law helped her build a successful practice advising not-for-profit organisations. She has done a total of 291.9 hours of pro bono work across 48 matters this past year alone.
Through this she has established meaningful relationships with many of these organisations, including The Quicksilver Foundation, The Heart Foundation, The Foundation to Prevent Violence Against Women and their Children, and many more. 
She was recently involved in assisting Mission Driven Pty Ltd to start up StartOut Australia, a health promotion charity that aims to prevent and control mental illnesses in people of diverse sexuality and gender.
Albert Yuen is the pro bono coordinator for Gilbert + Tobin's Melbourne office and has over 400 hours of pro bono under his belt over the past year.
Over 60 of his 400 pro bono hours were spent working with the Disability Discrimination Legal Service (DDLS) volunteer advice night roster.
The technology, media and communications lawyer updated discrimination law training materials and provided discrimination advice on DDLS casework.
He also devoted more than 80 hours to Justice Connect's not-for-profit law group where he led research and finalised new not-for-profit materials for publication and use in advising that group of clients.
Michael do Rozario acts as the key point of contact in pro bono matters for over 200 lawyers, ensuring Corrs meets its yearly pro bono targets.
His pro bono work with independent NGO The Diplomacy Training Program (DTP) over the past year has been described as "transformational".
Michael has helped design a legal structure to fight against systemic human rights abuse faced by Nepalese migrant workers. His work has enabled the DTP to return home Nepalese workers held against their will in Saudi Arabia.
To finish up, it's not just Scott McDonald (pictured below) but his team of partners and solicitors that won the landmark High Court case that granted Norrie, a transsexual, the right to be registered as neither a man nor a woman with the NSW Registry of Births, Deaths and Marriages.
After DLA Piper took on the case pro bono, it was the first time a court acknowledged that not everyone falls into the male/female binary, and those who fell outside the binary deserve equal recognition before the law and, consequently, legal protection and social acceptance.