Time billing will survive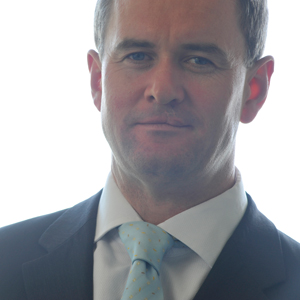 A legal consultant who counts a number of large law firms as clients has hit back at commentary that the billable hour is dead.
"It is wrong to generalise and apply statements such as 'the time-billing model is dead' … it is not dead at all," said Ted Dwyer, the founder of Dwyer Consulting.
Dwyer told Lawyers Weekly that all firms should offer clients fixed fees in addition to traditional time billing. He warned, however, that fixed fees would not replace time billing for the vast majority of legal services; nor would fixed fees influence client decisions on which legal service provider to hire for high-risk and highly-specialised work, or urgent and sensitive matters.
Dwyer was speaking to Lawyers Weekly about the emergence of boutique firms that spruik fixed fees as a market differentiator.
One such firm is Hive Legal, which was founded by former large law partners Mitzi Gilligan, Simon Davidson and Peter Monk earlier this year.
Hive's main billing method is value pricing. Fees are determined by scoping the value of the legal work to the client without reference to man-hours.
Speaking with Lawyers Weekly, Gilligan said the time-billing model is fundamentally flawed. She claimed it rewards overcharging, discourages efficiency and limits innovation.
"If you're getting paid by the hour you don't have a strong incentive to be quicker or to invest in technology or innovation that will allow you to do things more quickly," she said.
"In the end clients don't get the benefit of innovation that might otherwise be available to them."
Gilligan also argued that billable hours are not a true reflection of a lawyer's performance.
Good judgement, wisdom, leadership and project management skills are some of the attributes that are not valued under a time-billing model, she said.
"A focus on hours billed draws attention away from the real intellectual capital of your firm.
"The number of hours you spend doesn't tell you anything about how technically competent the person is, although if they're spending a lot of hours then perhaps it's an indication that they're not that technically competent ."
In defence of time billing
Dwyer claimed that Gilligan's observations, while valid, are the result of an abuse of time billing rather than fundamental flaws in the pricing model.
He argued that time-billing practices had improved in recent years, particularly among large firms that are now more transparent about the work they do and the value they deliver to clients.
"Firms have been working hard to articulate the value they bring to clients to make sure they are happy with the cost," he said.
Dwyer admitted that fixed fees are ideal for commoditising legal services, such as conveyancing, but maintained that applying fixed fees to other, more unpredictable areas of legal work is problematic. A number of firms are, for example, modifying fixed-fee estimates midway through a matter when unexpected work arises.
"Some general counsels of major corporations say [fixed fee quotes] are not worth the paper they're written on," said Dwyer.
In defence of fixed fees
Even so, general counsel continue to demand price certainty from the law firms they work with.
This demand has prompted some boutique firms, such as RMB Lawyers and Aurora Workplace Law, to adopt a pure fixed-fee model.
Gilligan claimed fixed fees can be used across the spectrum of legal services, although she admitted Hive has not yet tested that proposition in the six months it had been open for business.
She listed numerous benefits of adopting a fixed-fee model, including prompt payment of bills and streamlined billing processes for firms and price certainty for clients.
Clients also feel "liberated" to interact and collaborate with a firm, she continued.
"There is a hesitation [among time-billed clients] every time they pick up the phone or every time they ask you to come to a meeting that it's going to cost them more."
The main challenge of fixed fees, in Gilligan's view, is that hourly rates remain the most common way to compare law firms on price. This issue becomes apparent when firms are tendering for work.
Gilligan said comparing firms based on hourly rates can be deceiving.
"It is a bad way to compare the true cost of a law firm … because the hourly rates tell you nothing about at what level [a firm] will resource matters and how long they are going to take," she added.