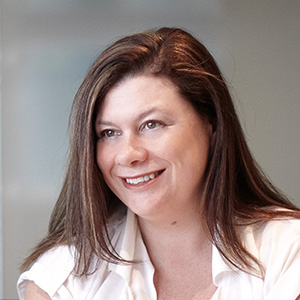 Five women are among the finalists for The Partner Award, proudly sponsored by Dolman, at this year's Lawyers Weekly Law Awards.
Five women are among the finalists for The Partner Award, proudly sponsored by Dolman, at this year's Lawyers Weekly Law Awards.
The winner in this popular category will be announced at the Awards ceremony, which will take place in Sydney on 8 August. Tickets are available here.
Natalie Bannister (pictured) is a finalist from Hall & Wilcox and has 18 years' experience in property, planning and environmental law.
"I was really excited about [my nomination], and extremely humbled. It's very nice to know that the firm supports me and I feel honoured to be in the company of the other finalists," Natalie told Lawyers Weekly.
Under her supervision, the property, planning and construction team at Hall & Wilcox is expected to increase its revenue by 125 per cent at the end of FY14.
While at the firm, Natalie has developed an innovative online property conveyancing tool, which will save clients time by moving a number of routine legal services online.

Natalie aims to have an impact within the wider community and last year she established the Professional Environmental Women's Association, which brings together women from a broad range of sectors within the environment and sustainability industry.
"I do my best to be involved in the firm, the legal sector and the community on lots of different levels," she said.
Natalie also volunteers for the Australian Business Community Network FOCUS program and does pro bono work for not-for-profit organisation St. Kilda Mums.
As a working mother, Natalie said it is an understatement to say that juggling work and family commitments is hard.

"Family is really at the core of everything. I love every bit of time I spend with the kids and I'm incredibly proud of them.
"Wednesday night is family dinner night for us – there is very little in the world that would keep me away from that event. It is one of the few things that work and clients have to be put on hold for," she said.
Susan Hilliard is one of two finalists from King & Wood Mallesons (KWM). She heads the investment funds team and has led large deals in a number of fields in the last 12 months, including the sale of Investec Bank's Australian professional finance business and a $4.6 billion consortium bid for CPA.
Susan has advised ASIC and the ASX on creating a trading platform for the first Exchange Traded Funds in Australia and contributes to industry discussion through published work, conference appearances and lectures at the University of Sydney and Monash University. 
Mark McNamara, the only male finalist for this year's The Partner Award, is also from KWM. He is the firm's lead private equity partner and, under his leadership, the group has grown almost 300 per cent in the last 12 months.
Mark is well respected within the sector and has led a number of transactions for prominent clients such as global investment firm KKR, CHAMP Private Equity and Quadrant.
"Mark impressed me … he is the most switched on and knowledgeable guy … understood all the issues we were facing," a spokesperson from client Denham Capital said.
Simonetta Astolfi joined Maddocks from Blake Dawson (now Ashurst) in 2012 as the partner in charge of the firm's newly-opened Canberra office. In taking the role she became the first female partner on the firm's management committee.
During her two-year tenure at Maddocks, Simonetta has expanded the Canberra office from one lawyer and one partner to a team of 10. She also increased the firm's market share in advising Commonwealth Government from less than one per cent to three per cent. Under Simonetta's leadership the Canberra office recently celebrated its first $1 million client.
Finalist Jackie O'Brien from Norton Rose Fulbright is an IP litigation specialist with more than 25 years' experience in trade mark, patent and copyright law. She is part of the global IP team, representing a number of pharmaceutical and healthcare companies. Client feedback was that she was a "consummate professional".
In addition to her significant litigation practice, Jackie is also the national pro bono partner and the head of the national CSR committee, a role she has held for the past two years. The committee oversees the design and implementation of the practice's work in pro bono, charitable giving, volunteering, sustainability and reconciliation at a national level.
Karen Payne is a taxation partner at Minter Ellison. She was recently recognised as one the country's top tax lawyers by Chambers Asia-Pacific.
Recently, Karen advised the NSW Government on tax issues relating to the refinancing of the Port of Newcastle for $1.75 billion and Port Botany and Port Kembla for $5.1 billion.
Throughout her career, Karen has advocated for changes to tax law by liaising directly with the treasury and ATO, and speaking publicly about reform. She has also completed pro bono tax work to help establish not-for-profit organisations, such as the Women and Girls Emergency Service.