Top law students come from all over Oz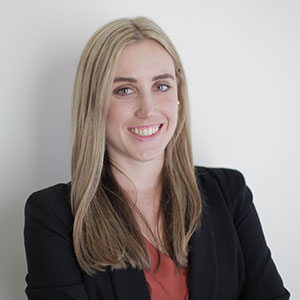 Scattered across four states, the finalists vying for the Law Student Award, proudly sponsored by the College of Law, are an impressive group of community-minded individuals.
Scattered across four states, the finalists vying for the Law Student Award, proudly sponsored by the College of Law, are an impressive group of community-minded individuals.
These stellar students are in the running for The Law Student Award at this year's Lawyers Weekly Law Awards to be held at the Four Seasons Hotel in Sydney on 8 August. Tickets are still available.
Finalist Tahlia Butler (pictured) is a 23 year-old graduate lawyer in MacDonnells Law's family law team in Brisbane, Queensland.

Speaking with Lawyers Weekly about her nomination, Tahlia said: "It was a little unexpected to tell you the truth. I didn't think I'd be a finalist. I was a little surprised when [my firm] said they were going to nominate me. They obviously believe in me."

Tahlia may be modest about her talents but her record speaks for itself. At university Tahlia was on the Dean's List for Excellent Academic Performance several years in a row and received the Dean's Research Scholar Award for outstanding performance.

She was granted membership to the Golden Key International Honour Society in recognition of obtaining strong academic results. She graduated from the Bachelor of Laws and Bachelor of Journalism first class honours from the Queensland University of Technology (QUT).
On top of this, Tahlia has also completed legal clerkships at Ashurst, the Homeless Persons Legal Clinic at Holding Redlich and the Aboriginal & Torres Strait Islander Legal Service.
Tahlia said she is committed to helping people and is earnest in her desire to give back to the community. "I want to make a difference so I will definitely continue doing [pro bono work]. Out of all the work I've done, those things have been the most fulfilling and most rewarding," she said.
Roxanne Hart is also from MacDonnells Law. She is a fourth year undergraduate law student at James Cook University (JCU), completing her Honours thesis in corporate law and working as a law clerk at the firm.
At university she has acted as the president of the JCU law society, placed first at the Sir George Kneipp Moot, received the award for the highest mark in four law subjects to date and made the Pro Vice Chancellor's Commendation list.
Eliza Egan is a paralegal at Victorian firm Norwicki Carbone Lawyers and an Arts/Law student at Monash University. She has a distinction average and has received a law faculty scholarship to intern with a Malaysian law firm.
During her degree she worked with a nursing education company, Ausmed Education part time and took a half-year gap to teach English in a high school in the Sichuan Province in China.
Rachel Lee is a finalist completing a Bachelor of Law/Arts at the University of Western Australia. She attends university with a full scholarship, has studied abroad on two continents and has worked as a clerk at five of the top law firms in Australia.
Brydon Wang recently graduated from Monash University and now works with the litigation and dispute resolution practice group at Allens Linklaters. He was on the editorial committee of the Monash Law Journal and worked as a seasonal clerk at Ashurst, Corrs Chambers Westgarth and Herbert Smith Freehills.
Genevieve Woods is working with Salvos Legal having finished her Bachelor of Arts/Bachelor of Law with first class honours. During her studies she received two scholarships and four prizes for academic excellence.

Genevieve studied International Humanitarian Law (in Indonesian) on exchange in Yogyakarta, Indonesia and coached and adjudicated the Indonesian national debating team for the World Debating Championships while in the country. After the eruption of a volcano, killing and displacing thousands of people, Genevieve volunteered to help deliver humanitarian aid.
She has also volunteered with the Australian Lawyers for Human Rights, the Public Interest Advocacy Centre in Australia, the Exodus Foundation and the Salvation Army Streetlevel Homeless Centre.