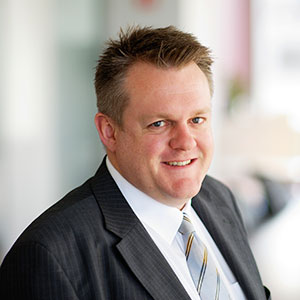 A new report has found that technology and competitive pricing are the two major factors driving change at law firms, but it is a "slow evolution".
The Australasian Legal Practice Management Association (ALPMA) has summarised the findings of an online survey conducted in June 2014, which incorporates responses from lawyers and non-lawyers at 122 law firms across Australia and New Zealand.
ALPMA/LexisNexis Impact of the Changing Legal Landscape on Australasian Law Firms research is due to be released at the ALPMA summit (27-29 August).
Lawyers Weekly spoke with ALPMA president and financial controller of the Lantern Legal Group Andrew Barnes (pictured) regarding the upcoming report.
"There are the obvious things when you run this kind of exercise that are going to come back to you – price, competition, technology – they're almost inevitable," Barnes said.
Moving at a snail's pace
Law firms are very conscious of the challenges that their businesses face but most are committed to a "slow evolution" through incremental reform, according to Barnes.
In the survey, 80 per cent of firms said that customer demands for better value were driving positive and negative changes, but only 18 per cent of firms said they were focused on changing their pricing strategy.

Only around one third of firms said they were planning to introduce new business models, but over 90 per cent of firms said they were focused on growth and cost-cutting measures.

The survey showed that resistance to change, a lack of partner buy-in and a lack of urgency were the key barriers to change at law firms.
Barnes said he was not surprised by these statistics; they show that law firms are not blind to threats but are finding it difficult to adapt swiftly. "It's conservatism around change rather than a refusal to accept change," he said.
"It would be very difficult to believe that partners in law firms these days were not aware of the pressures that are there from a pricing and value perspective. Being aware of that and accepting that they exist is quite a different thing to adapting by changing the way that you practice."
Barnes explained that law firms are conservative entities and that the recent financial crisis served to heighten their aversion to risk. This is evident through partners' reluctance to buy-in immediately as well as firms' hesitation in making radical changes to their legal practice management.
Technology a blessing and a curse
The survey showed that emerging technology was responsible for positive and negative change at 73 per cent of firms, and that 97 per cent had made some kind of investment in technology.

Law firms see technology as a threat and as well as a solution, said Barnes. The internet is putting firms under pressure to reduce costs and increase efficiency by offering a platform for competitors to use non-conventional law firm structures to deliver quality at a lower price.

Firms see technological investment as a means of combatting this challenge. Upgrading technology delivers cost benefits and is administratively easier solution than instigating pricing structure reform.
According to Barnes, automating systems and moving previously manual tasks online is the key to delivering services at a lower cost.

Technology makes it possible for firms to "compete with people not only in their own town but across the country and some of the providers that are crossing international borders," Barnes said.

Survival of the fittest

Law firms that turn a blind eye to the realities of the commercial world are playing a dangerous game, according to Barnes. A number of firms have gone out of business across the world already and it is not only small firms that are at risk.
"The current law firm business model is in danger of extinction," Barnes said.
One telling statistic in the report showed that medium firms are most content with the progress made by their firm. Barnes explained that medium firms are more "nimble" than some of the larger firms in the market space and have the capital to make changes as necessary.

Smaller firms lack the resources to invest in technology and business development and, while larger firms can probably make structural reforms quite easily, mergers with international firms have taken decision-making abroad and prolonged the reform process.
Happy lawyers?
Perhaps the most surprising element of the report was the high level of optimism among lawyers; 71 per cent of firms had a positive outlook for the future.

Barnes had to explain that, contrary to popular belief, lawyers "tend to be optimistic people".
"People are in the game of law … have a great belief in their ability to adapt, whether that's at a slow rate or a rapid rate, … and stare down most challenges that they will be confronted with," he said.
Here are some of the graphs from the draft report:
{^widget|(name)RBI.MediaGalleryViewer_1|(FilePath)ALPMA+report%2f%2525|(NoofColumns)4|(ThumbnailSize)120|(widget_displayname)RBI+Media+Gallery+Viewer^}