Power shift sees clients call the shots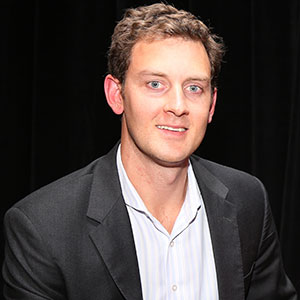 Law firms are being forced to drastically change the way they operate as newly empowered consumers demand better value.
Lawyers Weekly spoke with Aderant's Asia Pacific sales manager Nicholas Dunford (pictured) regarding a recent survey jointly conducted by Aderant and Infotrack on challenges faced by the legal profession.

"In the future [clients] will definitely be the winners and they are going to pick the winners," he said.
The survey, conducted online in July 2014, asked 257 lawyers and non-lawyers from large and small law firms across Australia about the major pressures law firms are under and their perception of the future.
The respondents indicated that the biggest challenges to adapting to change in the industry were (in order) economic pressures, an inability to cost cut to match client expectations and a lack of appreciation that good business performance equates to technological investment.
Dunford, responsible for client engagement across the Asia Pacific region at Aderant, regularly speaks with large and small law firms about such challenges.
"I'm pretty close to it so [the survey results] don't surprise me. There are a lot of challenges and opportunities identified that reflect the conversations I'm having every day with CIOs, CFOs and others," he said.
Get tech savvy or get out

The Aderant/Infotrack survey focused on the technological revolution that is currently sweeping the legal industry.

Law firms acknowledged that technology was driving change but also saw it as a key area of future investment.
Respondents indicated they expected technological improvements to deliver time and cost efficiencies that would increase their competitiveness in the emerging market.
"Technology used to be an enabler – it used to help you do your work – and it still does that now but it's also a disruptor. It's driving change but at the same time it's one of the answers to change so it's a really interesting time for technology in the legal industry," said Dunford.

According to Dunford, the balance of power used to sit firmly with law firms but times have changed. "The answer to rising costs [used to be] raising your fees and everyone was happy. Things are obviously different now," he said.
With the legal marketplace increasingly competitive, the power has shifted away from the seller of services (the law firms) to the consumers.
Clients are in a position to bargain for better deals, with in-house counsel increasingly using such power to negotiate fixed-fee arrangements so that law firms can share some of the risk with their clients.
Dunford said firms that invest in "business intelligence" will be able to keep track of costs on a granular level and will be better equipped to deliver services at a price that clients are willing to pay. 
Gazing into the crystal ball
The Aderant/Infotrack survey asked respondents to look ahead to 2024 and predict the future of the legal industry.

There was a wide range of responses; 38 per cent of firms felt there would be economic improvements but that challenges would remain; 16 per cent thought there would be consistent performance with minimal concerns; and 32 per cent believed that the economic situation would improve significantly.
There was also a consensus that by 2024 there would be greater consolidation, greater use of fixed fees, streamlining to the max and cloud based computing at law firms. 
"I think that spectrum is an accurate snapshot… Yes, things are changing. We're not exactly sure what's going to change … but the number one thing we need to do is make sure that we are nimble so as the future unfolds, we can adapt," explained Dunford.

Here is an infographic reporting the survey's results:

{^widget|(filepath)aderant%2f%2525|(noofcolumns)4|(name)RBI.MediaGalleryViewer_1|(thumbnailsize)120|(widget_displayname)RBI+Media+Gallery+Viewer|(width)|(height)^}