Capital idea for new HDY man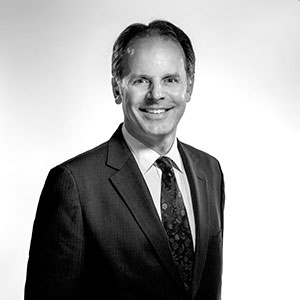 Henry Davis York's managing partner-elect has told Lawyers Weekly that a Canberra office is on the cards under his watch.
Henry Davis York's managing partner-elect has told Lawyers Weekly that a Canberra office is on the cards under his watch.
Michael Greene (pictured), the head of the firm's Government Sector practice group, was elected as the firm's managing partner on Tuesday night (19 August). While his three-year term won't commence until 1 January 2015, he is already thinking about possible plans for expansion for the Sydney-based firm.
"As the head of the government practice, we are now doing more work in the Commonwealth market, so I certainly would not rule out [a Canberra office] and we are currently thinking about what our presence in Canberra should look like … our thoughts are evolving there," said Greene.
HDY opened a second office in Brisbane in 2011. That office has had limited success; it has not expanded beyond being a two-partner office more than three years after its inception.
Greene has flagged that he would like to see that office broaden its coverage from its current focus around banking and insolvency work, adding that he had an "open mind" about how big he would like to see the Brisbane office in December 2017, when his term as managing partner is due to finish.
"We have a senior lawyer [John Evans] there and a junior partner [Mark Schneider], and I do think we need more than those two," he said.
"What that looks like going forward, I don't know.
"If we are going after Queensland government work, for example, we will need to bring in new capabilities and expand."
Evans, formerly a partner with HDY, is now a Brisbane-based consultant with the firm.
Greene cited property and infrastructure work as additional areas where HDY would possibly seek to expand into in Brisbane.
Majority support?
Greene successfully stood for managing partner in a contested ballot. His two main rivals were Jason Opperman, the head of the firm's banking, insolvency and restructuring practice, and Roger Dobson, who stood down as the firm's national chair in order to seek the managing partner role.
HDY and Greene were steadfast in refusing to divulge details of the vote, including whether Greene had secured the majority of votes from HDY's 47 partners.
"I am not comfortable discussing the process or the candidates," he said. "I was extremely thrilled to be chosen by my partners and we did manage to have one or two celebratory champagnes after the meeting."
Greene will replace Sharon Cook in the head chair when she steps down at the end of the year after six-and-a-half years in charge.
In the past 12 months, Cook has ushered in some major changes at HDY, including the introduction of a new partner remuneration system from 1 July and a shift in strategy that targets the financial services and government sector.
Such moves have alienated part of the firm's corporate and commercial base, but are supported by Greene.
"We will maintain our focus on financial services and government," he said.
"I have no intention to abandon either of those and they still provide great opportunities for our firm."
Cook was also a strong advocate for addressing profession-wide problems, such as the lack of diversity in senior positions within and outside private practice.
Greene said that he is also prepared to be an advocate for issues close to his heart, such as access to justice.
"I feel very strongly in relation to pro bono and assisting the not-for-profit sector," said Greene, who is a volunteer at the Matthew Talbot Hostel.
He added that clients of the firm are also active in this space and he plans to continue supporting their philanthropic work.
On an internal front, Greene indicated that the billable hour was something the firm was moving away from due to client concerns, and that was something he was comfortable with.
"It can't just be our default position, that time has passed in my opinion," he said "We will be responding to what our clients are asking for and they seem to be asking, more often than not now, to take ideas to them in relation to different fee arrangements."
Greene has been at HDY for 21 years and was elected to the firm's Board in late 2012.
Recent work he has acted on includes representing the New South Wales Police Force in relation to the Special Commission of Inquiry into matters relating to the police investigation of certain sexual abuse allegations in the Catholic Diocese of Maitland-Newcastle and in relation to the Royal Commission into Institutional Responses to Child Sexual Abuse.
His private sector clients include Steggles and Westpac.