Staff wellbeing on firm's agenda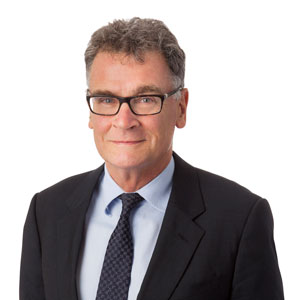 Holding Redlich has introduced three policies that aim to support lawyers and staff from diverse backgrounds.
The new policies have been developed to promote staff wellbeing at the firm. They include a Lesbian, Gay, Bisexual, Transgender and Intersex (LGBTI) Support Policy, a Domestic Violence Support Policy and a Multi-faith Support Policy.
Speaking with Lawyers Weekly, Holding Redlich senior partner and chair of the firm's National Diversity Committee, Andrea Tsalamandris (pictured below), said the policies were an extension of the firm's "longstanding commitment to embrace diversity".

Words and actions
The policies are not just empty slogans destined for the firm's intranet, according to Tsalamandris, who said she intends to brief all newly-appointed senior associates and partners about the role they are expected to play in putting the policies into action. 
She added that the Domestic Violence Support Policy will offer real support should an employee become the victim of domestic violence.
National managing partner Chris Lovell (pictured right) said that while domestic violence is a sensitive and private issue, "if an employee seeks assistance from the firm, we will support them.
"We have appointed a contact officer in each of our offices to do just that," he told Lawyers Weekly.
Tsalamandris said the LGBTI policy is a public statement by the firm that they support employees regardless of their sexual preference.
The Multi-faith Support Policy outlines the firm's intention to provide facilities, and allow their employees time, to observe their respective faiths.
Tsalamandris said this policy arose from a request they had last year from a staff member who was fasting during Ramadan.
"Because he was fasting each day, he found he was really struggling by the end of each week. The request was that we offer some flexibility to him during work time," she added.
Going above and beyond
These policies are among a number of initiatives undertaken by Holding Redlich to promote diversity and wellbeing.
"No firm can afford to rest on its laurels and we thought it was important to add policies that are of importance and assistance to people from diverse backgrounds," said Tsalamandris.
The firm has a strong record of inclusion. Women are well-represented at senior levels – 30 per cent of partners are females and three out of six national practice leaders are women.
The firm also has parental leave policies and is recognised as an Employer of Choice for Women by the Equal Opportunity for Women in the Workplace Agency.
"We have already got the runs on the board in relation to gender," said Tsalamandris.
Sydney managing partner Ian Robertson said the firm was also in the process of becoming a signatory to the Tristan Jepson Memorial Foundation's Psychological Wellbeing: Best Practice Guidelines for the Legal Profession.
"These are world-class guidelines on a very important issue and will add to the initiatives already on offer to our employees."