Asylum seekers get big law backing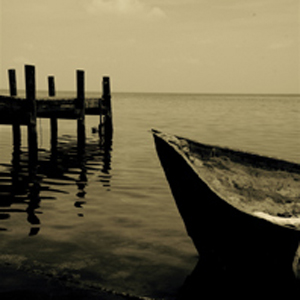 The head of Maurice Blackburn's social justice practice has claimed the firm's recently-filed class action is the most effective means of seeking redress for any injured asylum seekers on Christmas Island.
Full-time pro bono lawyer and practice leader Elizabeth O'Shea told Lawyers Weekly that while Maurice Blackburn has a long history of advocating for asylum seekers on an individual basis, it's class action that could  better serve the dozens of alleged victims of abuse or neglect while in detention.
"A class action is a really good mechanism to make sure the government is held accountable for any breaches of care and are hopefully more respectful of that duty in the future," she said.
O'Shea added that the media attention class actions attract could result in an exposition of the "chaotic and opaque" system of immigration detention that exists at both local and offshore facilities.
Maurice Blackburn filed class action proceedings in the Supreme Court of Victoria on Tuesday (26 August).
The claim alleges that the Federal Government and the Minister for Immigration and Border Protection Scott Morrison have failed in their duty of care to protect the health and wellbeing of asylum seekers held in detention on Christmas Island.
The open class action has been brought on behalf of all asylum seekers who have been detained on Christmas Island in the past three years and have suffered an injury or exacerbation of injury.
Maurice Blackburn is seeking compensation and, where appropriate, court orders compelling the government to provide asylum seekers with the care they require.
"If they have been treated poorly by the government … they are entitled to compensation," said O'Shea.
She added that the value of the compensation has yet to be determined and will depend on individual circumstances.
One of many
The lead plaintiff in the class action is a six-year-old girl known as 'A.S.'. Her identity has been protected by a Supreme Court of Victoria pseudonym order.
A.S. has been in detention for more than a year and has been assessed by a child psychiatrist as having Post Traumatic Stress disorder.
In addition to separation anxiety and bed wetting, A.S. has developed a stammer and is refusing food. She has also had an ongoing dental infection and allergies that have not received adequate treatment, according to the claim.
Maurice Blackburn lawyers met A.S. on a visit to Christmas Island to investigate allegations that asylum seekers had been denied proper medical care.
O'shea revealed that the visit was the catalyst for the class action.
"What they saw there gave them great cause for concern, so they wanted to look for ways in which we could do something for people … and also get the best possible outcome for as many people as we could who had similar stories," she said.
Investing in social justice
Maurice Blackburn established its social justice practice in 2010 with O'Shea at the helm.
She was the firm's first full-time pro bono lawyer. In November 2013, lawyer Katie Robertson joined the practice as an associate.
Over the past four years, O'Shea has represented hundreds of pro bono clients, including the traditional Aboriginal owners of land in the Northern Territory that had been earmarked as a potential nuclear waste dump.
She is also taking action against Melbourne City Council on behalf of the Fertility Control Clinic to remedy the nuisance caused by individuals harassing women and staff entering the medical practice, which administers abortions.
However, matters involving asylum seekers remain a major focus of the practice.