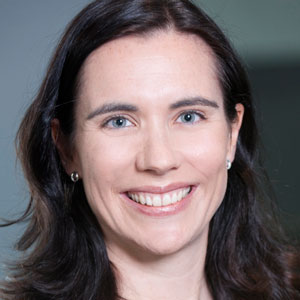 Start-up boutique Hive Legal has been recognised as a thought leader at a leading legal awards ceremony overnight.
Around 300 people were gathered in Melbourne last night (28 August) to hear the announcement that Hive Legal had picked up the ALPMA/Telstra Thought Leadership Award.
Hive received the honour ahead of more established firms Swaab Attorneys, Advent Balance and Whitsundays boutique PD Lawyers.
"Two years ago I had an idea, a great [one], for a law firm to bring true innovation to Australia and the Australian legal industry, and to really change the way that lawyers work and engage with their clients, and each other and even themselves," said Jodie Baker (pictured), the managing director of Hive Legal in receiving the Award in front of around 300 guests, including Lawyers Weekly.
"Around one year ago I met with a very senior top-tier lawyer from the banking and finance industry and he listened to my idea and engaged with it and thought it was fantastic and he looked at me and he smiled and he said 'it will never work'.
"Lawyers are not innovative and they are not risk takers. So I wish you all the best, but I think you are barking up the wrong tree,'" recounted Baker.
"Today, we are working, we are having a great time and we are absolutely flying."
Last night's success for Hive caps a meteoric rise for the Melbourne-based boutique.
In February, Lawyers Weekly exclusively broke the news that former senior Minter Ellison partner Mitzi Gilligan had joined forces with former DLA Piper partner Simon Davidson to create Hive Legal, to be headed by Baker.
Hive is a "virtual law firm" which has ditched the billable hour and encourages its lawyers to work from home.
"The new digital era means that the way we do business is rapidly changing," said Will Irving, the group managing director of Telstra Business and the telcos former group general counsel.
"Hive Legal is a fantastic example of a firm that is embracing the opportunities this new era brings and is reaping the rewards. With technology that better empowers staff to work and truly collaborate remotely, professional client service now has a new benchmark."
The six-person judging panel included senior representatives from Telstra; Dr Peter Lynch, a professional services consultant, and Tony Bleasdale, a former ALPMA president.
A total of 16 firms entered the Awards.