Insolvency lawyers busy as economy struggles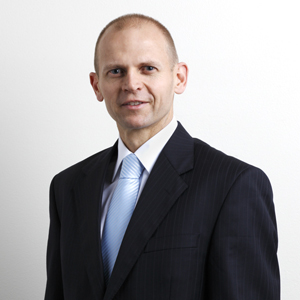 Banking and finance groups are shifting resources to their restructuring arm as the number of failed businesses continues to rise.
Last week the Australian Securities and Investments Commission (ASIC) released figures showing that the number of external administration (EXAD) appointments in 2011 increased by 9.2 per cent from 2010.
According to ASIC, there were 10,481 companies that entered into EXAD last year, a significant rise on the figure of 9601 EXAD appointments in 2010. Last year's figures were the highest recorded number of EXAD appointments for the last five years, with 2011 having more than 1000 failed companies when compared to the 9,113 EXAD appointments in 2008 and 9437 appointments in 2009, when the global financial crisis was biting the economy.
"We saw a marked increase in insolvency and restructuring work towards the end of the second quarter of last year," said Jason Opperman (pictured), the head of Henry Davis York's (HDY) 100-lawyer strong banking, restructuring and insolvency group. "What we saw was that banks were taking action over companies under stress. Previously, they were looking at more restructures and forbearance arrangements, but they are now enforcing the security, so the workload jumped quite markedly towards the end of last year."
HDY is on the panel of all the big four banks in Australia, and also acts for large financial institutions and corporations in the areas of security enforcement and debt recovery, as well as acting for insolvency administrators and bankruptcy trustees.
It has played a role on most of the major recent high-profile insolvency matters, including ABC Learning, Centro, the Allco Finance Group and Babcock & Brown.
Opperman said the banks have taken a harder line over the past six months as they saw opportunities to recoup their investment with regard to distressed assets.
"We are now seeing the banks stepping in and finding that there is a market for assets at a price," said Opperman. "Previously, because of some of the uncertainty in the Australian and global economy, there wasn't really a market for many assets, so the banks were more inclined to sit on their hands on that stage."

Energy and resources insulated
Opperman said he has acted on insolvency matters in a wide range of industries, with the exception being the energy and resources sector.
"There is a segment of the economy that is under stress, particularly those sectors of the economy not related to mining and resources. It's really that second track into the economy that is exposed to things like the high Australian dollar and areas of the economy that aren't doing so well."
According to ASIC, the property sector saw a strong level of receivership activity, with Queensland hit particularly hard. In 2011, the sunshine state's raw number of EXAD appointments was above that of New South Wales and Victoria.
"We are seeing a high number of distressed property assets and appointments over property assets," said Opperman. "Out of our Brisbane office we are seeing lots of activity around the tourism and accommodation markets, as well as the property and pubs sector up there.
"Pubs, in particular, are a frequent subject of administrations and receiverships in Queensland."
With the M&A market continuing to be flat and the level of activity in the equity capital markets space slowing down to little more than a trickle, firms are shifting resources to where the work is, and increasingly that is related to distressed assets.
HDY has increasingly used lawyers from its litigation group as the number of insolvencies shows no sign of abating in 2012.
"For those firms that haven't been as busy with transaction-related finance work, we have seen many of their banking and finance lawyers re-tool as insolvency and restructuring lawyers," said Opperman.