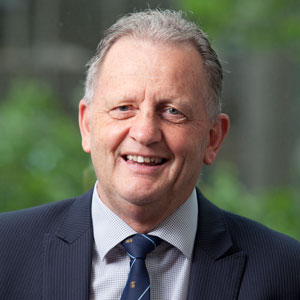 The head of the LIV believes depression in the profession needs to be confronted after a report found bullying and excessive hours contribute to mental illness.
Geoff Bowyer (pictured) spoke to Lawyers Weekly shortly after the LIV released the Mental Health and the Legal Profession: A Preventative Strategy final report yesterday to coincide with R U OK? Day (11 September).
 "What we are saying today is that our modern society is not prepared to tolerate what was yesterday's everyday practice," he said.
"[There is a] changing perception in the community that it [should no longer be]… standard practice for lawyers to work 80 hours a week or to have intolerable hourly billing rates or to have caseloads that young lawyers just have to suck up because that's just part of the folklaw of becoming a lawyer."
Bowyer said these kinds of working conditions and workplace cultures were identified in the report (as they have been in numerous other studies) as key causes of stress and mental illness.
The report also identified bullying, vicarious trauma, sexism and sexual harassment and attitudes to family responsibilities and part time work as contributing factors.
Being aware
Bowyer said the report presents a literature review of research conducted across the UK, Canada, New Zealand and Australia, and builds on work done by the Tristan Jepson Memorial Foundation to raise awareness about mental health issues in NSW.
Bowyer said he had personally experienced a failure by his own firm, Beck Legal, to recognise that a colleague was suffering significant mental health problems.
"That brought home to me two things: 1) that I and key leaders of our firm did not have significant awareness of the potential issues, and 2) that within our firm, we did not have proper education and awareness programs, which matched similar programs such as OH&S."
He said that many lawyers did not seek treatment because they feared that experiencing significant stress and trauma would be interpreted as a sign of weakness and would affect their career progression.
"We need to ensure that by proper education and awareness it's ok to put a call out there for help as opposed to just trying to soldier on a bear it," he said.
Enough is enough
In 2009 the University of Sydney's Brain and Mind Research Institute released its Courting the Blues report, which found more than 50 per cent of lawyers had experienced depression.
That report also found that a quarter of barristers, a third of solicitors and almost half of all law students were at a high or very high risk of suffering from a diagnosable mental illness.
The Law Council of Australia's National Attrition and Re-engagement Study (NARS) released in March this year found that 50 per cent of female lawyers and one in three male lawyers had been bullied or intimidated in the workplace.
Lawyers Weekly asked Bowyer if, given the current health crisis, he felt the recommendations in the LIV report went far enough and whether mandatory working conditions, such as minimum rest times and maximum weekly working hours, should be imposed across the legal profession.
He responded saying, "I think the most successful strategy can't be forced upon organisations. I think that when organisations become aware of… the implications of [their practices], that normal workplace culture is one where we are all human beings and we know that people are most productive when they are in their happy working space."

Knowing who to call
One of the key elements of LIV's new prevention strategy is a round-the-clock helpline open to members experiencing depression or anxiety.
The support line has been operating for some time under Vic Lawyers Health but it will now be expanded by the LIV.
Bowyer said that far from phones ringing off the hook, the actual call-up rates have been relatively low.
He believes there are three reasons for this: "[People] don't know it exists, don't understand how a mental health issue manifests itself and employers generally don't have… education and awareness programs, which promote the use of helplines and resources available by professional industry services."
According to Bowyer, the solution to this problem is to educate the profession about potential mental health issues.
"One of the things which [the LIV is] going to… have [is] compulsory professional development obligations in regards to mental health as part of our CPD requirements for our members," he said.
"[Mental illness] has been hidden in the legal profession for too long and certainly we want to bring it out absolutely into the open and say [that it] is every bit as damaging as a physical ailment, " he said.