Dark clouds pour cold water on rainmakers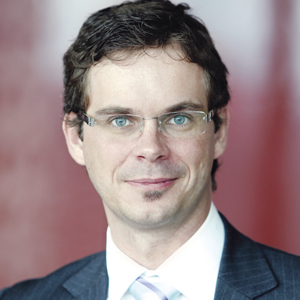 A senior partner at Clayton Utz has told a legal conference that a depressed legal market has meant the behaviour of "siloed rainmakers" has come under scrutiny.
Clayton Utz partner Greg Williams (pictured top right) was part of a panel discussion at the Janders Dean Conference last week (19-20 September) that looked at the issue of Legal Services Delivery Evolution – The Partnership View.
When asked by Lawyers Weekly if heightened competition, a tight transaction market and a longer path to partnership had reduced the levels of collaboration and collegiality within firms, he said the opposite was true.
"Yes, a big profit driver is important to lawyers, but I think it is overstated, particularly in difficult times," he said, adding that technological tools have helped to track the profitability of individuals and practice areas. "Funnily enough, those tools tend to show you the siloed rainmaker, while they might have great years … over time, collaboration, teamwork and leverage … those are the drivers of long-term profitability."
The other member of the panel discussion was 13-year Norton Rose Fulbright partner, Nick Abrahams, who leads the firm's Asia Pacific Communications, Media and Technology Group.
Abrahams, like Squire Patton Boggs managing partner John Poulsen, believes that the hip-pocket is the best place to target policies to eliminate selfish, silo-type behaviour.
"You need to reward collegiate behaviour," said Abrahams (pictured bottom left), who said that a by-product of a recent overhaul of the global firm's remuneration structure had seen the increasing importance of practical demonstrations of collegiate behaviour in performance reviews.
Short-term partner profit vs long-term firm gain
Abrahams has previously written an Opinion piece in Lawyers Weekly where he stated that the structure of law firms has stymied innovation.
Abrahams, who quipped that "if there is one thing I have done in my career that has earned me disrespect and aggression from my colleagues, it has been writing that article", said that the issue with the partnership model is that you strip out the profits every year to distribute amongst the partnership, with the associated problem that it encourages short-term thinking.
"You might find a group of partners on the road to retirement in five years who generally are sitting quite high and are not so excited [about] paving a road for the future for others, but wouldn't mind stripping out as much as they can before they are off," he said, adding to much laughter from the crowd at Sydney's L'Aqua restaurant that "this wouldn't happen at Norton Rose Fulbright".
"That is a difficult thing to manage, and you are not going to change that overnight."
Abrahams highlighted technology as one particular area where such short-term thinking might discourage long-term investment.
"The underlying theme should not be how we reduce that spend [on technology] from six per cent to four per cent.
"That is not how an organisation will succeed in the future."
Strength in numbers
In addition to looking at technical innovation and the internal machinations of law firms, Williams and Abrahams also discussed the increasing sophistication of in-house lawyers and consumers of legal services.
"Clients are are much more targeted in the way they use you, and are also much less prone to take it as a given that lawyers have valid and right opinions," said Williams, who disagreed with Lawyers Weekly when it was suggested to him that clients' perception of value means they will bristle when they see a large number of junior lawyers accompany a partner to a meeting.
"I think there is still a realisation that for large-scale litigation you need those resources to do the job," said Williams. "It is however the case that clients have a much greater interest in who those people are … they are actually interested in questions like: how is the work divided [and] is the leverage appropriate for the type of matter we have got?
"They will ask those questions and ask for the data to put in those systems as well."
Abrahams said that in addition to cost pressures, the risk appetite of clients is constantly changing, with secondment arrangements regularly brought up in client-firm discussions on how to achieve the desired result.
"They might ask to have a senior associate embedded into their team for three weeks," said Abrahams, who also added that "virtual secondments" are also a possibility with clients. "It is not just flexibility about pricing… [but] how do we make your team work with their team to achieve the outcomes."
NB: The panel discussion was moderated by Lawyers Weekly editor Justin Whealing.