Working mums and dads prefer boutiques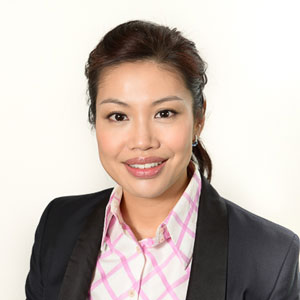 Most mid-tier and top-tier firms offer almost no support for working parents, a director of a new boutique firm has claimed.
Shirley Ip (pictured) recently left Herbert Geer (prior to the firm's merger with Thomsons Lawyers) to join Melbourne-based Evolve Lawyers as a director and lawyer. The boutique firm opened last year and specialises in servicing Asian clients.
Ip, 36, is a first-time mum and works with two other lawyers who are married with children at the firm.
She said that moving over to a boutique firm was a big decision for her and that she was partly driven by the lack of support for parents at her previous firm.

"Being a new mum … makes me start to think about how I can have it all.
"I still want to have the satisfaction of practising as a lawyer but I [also] want to be a good mum and have the flexibility to spend quality time with my son."
She said that a common understanding of the challenges that working parents face was still rare in large law firms.
She could see no "concrete evidence" that anything was being done to change this, such as encouraging practitioners to look after each other's clients to free up time for parents to deal with family responsibilities.

"It is really up to the individual female practitioner to work it out herself. There is no … top-down … support from a policy point of view.
"Especially in the top-tier law firms when you are running multi-billion dollar deals [the attitude is] you are either in or you are not."
Boutiques do it better
Ip said a culture of "having each other's backs" was something that Evolve Lawyers fostered to make flexibility in working hours possible. 
When she first arrived at the firm, Shirley was able to bring her baby to work. She has now enrolled her son in the same childcare centre as the other lawyers and they take turns dropping off and picking up the children.
"We do whatever we can to … ensure our clients are well serviced. At the same time we do whatever we have to do to look after our children," she added.
Prior to Herbert Geer, Ip worked at Gilbert + Tobin, Clayton Utz and accounting firm Ernst & Young.
"I don't want to come across as bad mouthing my previous law firms because I really treasured the opportunity to work [with them]," she said.
Out of all her previous employers, Ip singled out Herbert Geer as the most family-friendly workplace and said that it offered the best work/life balance.

Australian law firms "slow" off the mark
However, a failing of Herbert Geer, in Ip's view, is its lack of support for developing a strong Asian practice.

Ip has a deep engagement with Asian culture and language; she was born in Hong Kong and speaks fluent Cantonese and Mandarin.
She tried to court Asian clients at Herbert Geer but received a lukewarm reception from the partners.

"Partners have their own agendas … It is really hard to push and develop a practice in a way that I want," she said.
She framed this as part of the much larger problem of Australian law firms not being aggressive in their approach to getting a slice of the pie in Asia when compared to US or UK-based firms.
"Australians are quite slow, we are quite passive," she said.
"I think … the approach [to Asian clients is]: 'I'm not sure what they're like; I'm not sure what they want to do here; I know that their money is coming in but I don't know how to capitalise on it hence I'm not doing anything.'"