Law firms take up the pay equity challenge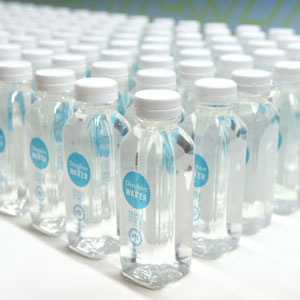 Six global and national law firm leaders have signed up as ambassadors for pay equity in the Workplace Gender Equality Agency's new campaign.
Six global and national law firm leaders have signed up as ambassadors for pay equity in the Workplace Gender Equality Agency's (WGEA) new campaign.
Lawyers Weekly attended the campaign launch this week (30 September) and spoke to ambassador and managing partner of Norton Rose Fulbright Wayne Spanner (pictured below).
"Whilst one believes one's organisation is operating in an equitable and fair manner, it is only when you really start to delve into … results [of] a pay equity audit, that you really start to appreciate that there may be issues within the business that need to be resolved," he said.
In a study released to coincide with the launch, the WGEA exposed widespread inaction by companies to investigate internal pay inequities.
WGEA found that three out of four employers had never done a gender pay gap analysis, and less than one in five had done an analysis in the last 12 months.

As part of the campaign, the WGEA has started a website that will allow employees to monitor their organisation's actions to improve pay equity.
A total of 32 CEOs and managing partners from a range of industries and professional services have offered their support, including leaders from Maddocks, Clayton Utz, Corrs Chambers Westgarth, Henry Davis York, Ashurst and Norton Rose Fulbright.
The CEO of Maddocks, Michelle Dixon, gave an address at the event. She predicted that "in a few years' time we will look back and think it is astonishing that we were discussing pay equity in 2014".
Helen Conway, the director of the WGEA, also spoke at the launch. She said the campaign was not intended to "name and shame".
"It's all about raising awareness, building capability and leadership," she explained.
"This is the most significant national awareness and education campaign this agency has ever undertaken."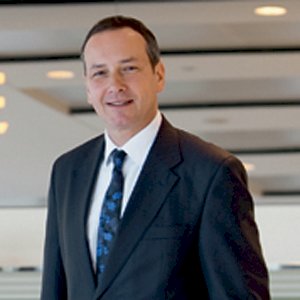 Ensuring that more CEOs have baby daughters
International data shows that companies with CEOs who have daughters have smaller pay gaps between genders.

Inspired by this, the WGEA organised a publicity stunt, which involved sending out bottled water "expertly formulated" using "old wives' tales" to help CEOs conceive daughters.
Over 3000 Australian CEOs who have yet to undertake a pay equity audit will receive the bottled water by post.
A number of ambassadors who spoke at the launch said that having daughters triggered a personal "light bulb" moment, which helped focus their attention on gender pay inequities within their organisations.
Spanner, who has a 14-year old daughter, told Lawyers Weekly that he "cannot ever fathom that she would be treated in a manner which is unequal".
However, he said his personal "light bulb" moment came when he investigated pay inequity within his organisation.
No obvious solution
Speakers at the launch agreed that gender pay inequity was not a simple problem and that solving it would require a deeper understanding of unconscious biases and structural issues in recruitment, performance measures and promotion.
"Equal pay for equal work obviously makes sense but … it is far more complex than that," said Dixon.
She claimed that men and women tend to approach their careers is differently: "Men generally, and I am generalising, are happy to chase the promotion. They are confident in their performance and they ask for the promotion.
"Women generally wait to be mentored and coached into positions and this can create a real difference in the timing of promotions, particularly at the very senior levels."
Gender biases also play a role in pay inequity; studies have shown that women who are assertive in pay negotiations are more likely to be viewed unfavourably compared to men.
Studies also show that women with young children are less likely to be nominated for leadership positions.
Spanner said that NRF has developed programs to specifically target unconscious bias and that he had attended a session two years ago.
"For me personally, appreciating the unconscious bias in the context of everyday decision making was very important," he said.