Not a charity case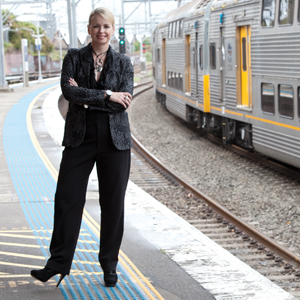 A senior large-law partner who is a finalist in the Lawyers Weekly Women in Law Awards has said good diversity policies make business sense.
Virginia Briggs (pictured top) is one of six finalists in the Female Partner of the Year Award, proudly supported by Michael Page Legal.
Virginia, who leads Minter Ellison's Sydney real estate group and NSW government practice, told Lawyers Weekly that if law firms are in the business of making money, it is imperative they seek to retain female talent.
"The thing that we really need to focus on is that this is not a charity issue for organisations, it is a bottom line issue," she said. "We need to educate organisations, whether they be law firms or big property companies, that if they manage the promotion and retention of their women properly, they will simply make more money and have a much more diverse and innovative organisation."
Virginia is one 14 members of the Minters Partnership Board and was involved in the search that saw Tony Harrington appointed as Minters' new chief executive starting in July this year.
Virginia also acts as a mentor inside and outside the firm, combining her role at Minters with her position as the chair of the Women in Property and Diversity Committee of the Property Council of Australia.
"The great thing about being a mentor is that all the skills, enthusiasm and confidence is in there within the mentee," she said. "What you need to do is to encourage them to blossom and to come out."
Not just in it for themselves
Like Virginia, a characteristic shared by all six finalists in the Female Partner of the Year Award is a desire to help others.
Karen Payne is the second partner from Minters vying for this Award. Karen is the head of the national firm's Direct Tax group and the founder of Minters' Women in Tax initiative. Karen's colleague, senior associate Vasuki Sivaloganathan, said Karen's pro bono work and championing of female initiatives make her a worthy recipient of this Award. "As a young mother of two children aged four and 18 months, Karen has been unrelenting in her support of ensuring that I succeed both personally and professionally," said Vasuki.
Karen was also a finalist in the Partner of the Year Award at August's Lawyers Weekly Law Awards.
Jackie O'Brien is a well-known figure at Lawyers Weekly awards ceremonies, having won the Partner of the Year Award at the Lawyers Weekly Law Awards this year. In addition to running a successful IP practice, Jackie is the chair of NRF's Corporate Social Responsibility Committee, the national pro bono partner, and a member of the firm's National Diversity Committee and Graduate Recruitment Committee. "Jackie is a role model within our firm whom people admire," said NRF Australia managing partner Wayne Spanner. "I am personally grateful to her for playing a significant role in positively shaping our workplace culture."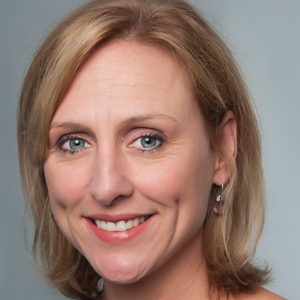 Alice DeBoos (pictured left) has achieved a lot in a short space of time. She was promoted to partner at the age of 32 when at HWL Ebsworth. Since joining K&L Gates in 2010, she has risen through the ranks to be named as the head of the firm's domestic workplace relations and safety practice and, last year, was named as one of 27 global practice leaders. Alice is one of only three females to hold such a position at the global firm which has over 2000 lawyers. "I see her as one of the long-term future leaders of the firm and know other partners and staff share the same opinion," said K&L Gates partner Gerard Phillips.
Rani John is one of 24 female partners at Gilbert + Tobin, and the firm's first partner from an Asian background. She combines acting for high-profile clients, such as Malaysia Airlines, the Coles Group and Nine Network Australia, with being one of two "People Leaders" for G+T's competition and regulatory practice. "I consider myself deeply privileged to have Rani as a colleague and a partner," said senior G+T partner Gina Cass-Gottlieb, who received the Legal Mentor Award at last year's Women in Law Awards. "She gives me support in many ways, professionally and personally."
Rounding out this impressive half-dozen is Annette Hughes. Annette is a senior partner with Corrs Chambers Westgarth. She holds a number of senior positions at Corrs, including being a member of the firm's Executive Leadership Team, the assistant partner in charge of the Melbourne Office, chair of the firm's Diversity Council, and the client relationship partner for BP.
"She is a champion for positive change, for teamwork and for the constant improvement of our firm and workplace," said Corrs CEO John Denton.
The Lawyers Weekly Women in Law Awards will be held at Melbourne's Langham Hotel on Friday 17 October.
You can purchase tickets here.