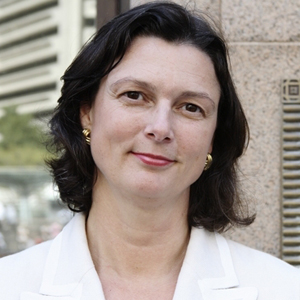 Sharon Cook has brought forward her departure from Henry Davis York to mid-November.
Cook (pictured) has resigned from the partnership and will finish up with the firm on 14 November.
Earlier this year, Lawyers Weekly revealed that Cook was standing down as managing partner of the firm after nearly seven years leading the two-office firm.
Cook's elected successor, Michael Greene, will formally take up the reins as HDY's managing partner on 17 November.
"Having worked closely with Sharon over the last few years on the HDY Board, I have witnessed first-hand the contribution she has made to the success of our firm," said Greene. "On behalf of the firm I wish Sharon the best in her life post-HDY."
When Greene was elected to head HDY in August, his initial three-year term was due to commence at the start of 2015.
Cook had previously indicated that she would stay with the firm until the end of the year.
In a statement released by HDY, Cook indicated that now was the right time to bow out.
"Michael and I agreed that once the transition activities were complete, it would be in the best interest of the firm for Michael to formally assume the role of managing partner at that point."
Cook was unavailable for comment as she is currently on leave.
She has previously told Lawyers Weekly that she was unsure as to whether she would stay with the firm or seek a career change.
"I have many months to consider what the future might hold for me and I honestly haven't made any decisions in that regard," said Cook back in April.
Cook joined HDY as a partner in 1997.
She was previously a senior associate at King & Wood Mallesons.