New law promotes fixed fees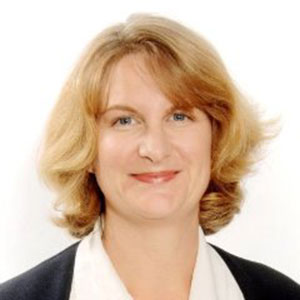 A legal costs expert has claimed the Legal Profession Uniform Law will incentivise firms to move to fixed-fee billing.
Sharon Drew (pictured) is the principal solicitor at Blue Ribbon Legal, a legal costing services provider that acts for law firms and individual clients.
She will be presenting a seminar on Part 4.3 of the Legal Profession Uniform Law at the Australian Lawyers Alliance National Conference in October.
Part 4.3 covers the obligations of lawyers and law practices in relation to costs.
Speaking with Lawyers Weekly ahead of the conference, Drew said Part 4.3 could prompt firms with a traditional time-billing model to transition to fixed fees.
The section states that legal costs must be fair and reasonable, taking into account whether costs are proportionate to the importance and complexity of the matter and the value derived from the legal work.
"If [both parties] have signed a valid fixed-fee cost agreement, that's a really big hurdle that you don't have to jump," explained Drew.
"If your cost agreement is still time-based … hourly rates may be reasonable, but it doesn't necessarily follow that the entirety of the costs you are charging is fair and reasonable."
Drew claimed that there are several other places in Part 4.3 that appear to endorse fixed fees over hourly billing, such as the right of clients to negotiate a fixed-fee costs agreement and receive an itemised bill.
Better for everyone
Drew said Part 4.3 has advantages for both clients and the legal profession.
She claimed it will encourage law firms to be more transparent, which will help clients make more informed legal decisions.
"Lawyers simply aren't doing enough to make sure clients know what it is they are getting themselves into," she said, adding that while most law practices provide top-notch legal services, many fail to consider whether performing that work is in the best commercial interests of the client.
"Lawyers need to realise that although they may think that work needs to be done, if it's not going to result in a better outcome for the client, it's not worthwhile from a client's perspective."
The main benefit of Part 4.3 for lawyers, according to Drew, is that it will improve the legal profession's reputation among the general public.
"I think, on the whole, the legal profession is viewed quite poorly at the moment, particularly from a costs perspective," she said.
Challenges for large law
Drew singled out the requirement under Part 4.3 that law firms and principals are responsible for all costs information provided to clients.
She said complying with this section could prove challenging for large law firms compared to smaller practices, where the principal is typically across all costs correspondence.
"For some of the larger law firms, what the junior solicitors may do is not necessarily reflective of what the principal of the law practice intends or wants or means for them to do."
Practice management techniques and precedent documents should be looked at by all firms to ensure they comply with the law, said Drew.
She also expects that the legislation will force a change in mindset in relation to costs disclosure.
"It's something lawyers, by and large, may not even consider … whether or not the client understands what they're getting into," she added.