Glass ceilings still a reality in-house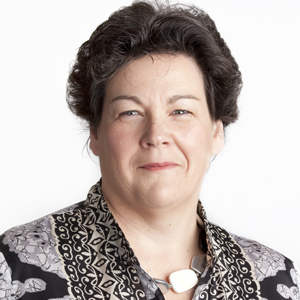 The Women in Law In-house Award, proudly sponsored by JLegal, has three top-notch finalists this year from a range of different industries.
The Women in Law In-house Award, proudly sponsored by JLegal, has three top-notch finalists this year from a range of different industries.
Mirina Muir (pictured), who is the project director commercial legal & risk at OTOC Australia and a finalist, said she was thrilled to be nominated.
 "No one from Western Australia has ever won this award so the fact that I am a finalist and in there with a chance makes it even more exciting."

OTOC designs and builds infrastructure for blue chip companies such as Rio Tinto and for the Western Australian and Commonwealth government.
Mirina said that working in a male-dominated field such as construction had its challenges and that the glass ceiling, while subtle, was still very present for many women in this sector.
When asked how young women considering going into this area could excel, she said, "You [need to] steer a course. You maintain your focus, your discipline and you always need to remember that you are part of a team and eventually you will break through."
Mirina's work involves developing the company's legal policies and profiling risk for projects. In the last 12 months she reduced the rates of insurance by 35 per cent through risk management.

Peter Kelly, president director of PT Geoff Forrester Indonesia, described Mirina as having "indefatigable energy and passion".
Somehow between all of this work she finds time to raise an 11-year old daughter and be on the board of not-for-profit organisation Fairbridge and act as the vice chair of Australian Indonesian business women's network EQelegance.
"My daughter is the light of my life … While I'm a single mum, you still need support and I do have wonderful support from my extended family. To be honest, it's about organisation. You've just got to plan your day."
EBOS Group Limited general counsel and company secretary Sarah Turner is also finalist for the in-house category.
Sarah was instrumental in negotiating the NZ$1.1 billion merger between EBOS and leading pharmaceutical wholesaler and distributor Symbion in 2013.
This merger made EBOS the single largest Australasian marketer, wholesaler and distributor of healthcare, medical and pharmaceutical products by revenue.
 "[Sarah's] capacity to devour work increases exponentially with the pressure, and she deploys that steel-trap mind with surgical precision. You want this person on your team, not the other side," said director of M&A at SMS Management & Technology Merlin Allan.
Rounding out this impressive trio of finalists is Kate Brown, the head of major dispute resolution & employee relations legal at the Commonwealth Bank of Australia.
Kate is responsible for advising clients from the business in relation to issues that impact the Group's 52,000 employees. She helps the Group business units achieve strategic goals through offering commercially-focused legal advice.
In April 2014, Kate took charge of a significant employment law matter before the Full Court of the Federal Court and, ultimately, the High Court, which was ruled in CBA's favour.

She was also the principal in-house employment law adviser on a $20 billion exit from CBA's listed and wholesale property funds and asset management platform in Australia and New Zealand.