Let's talk about law student mental illness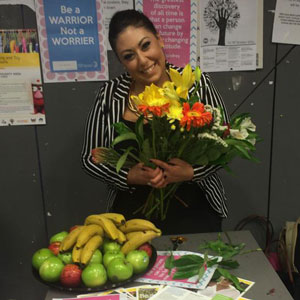 Traditional legal employers, like law firms, should not block the promotion of "alternative" career paths if they want to help tackle student mental illness, said a national law student leader.
Lawyers Weekly spoke with the vice president of the Australian Law Students' Association (ALSA), Marie Iskander (pictured), following the association's national 'Are you feeling ten out of ten?' campaign to raise awareness about law student mental illness.
The campaign was held during World Mental Health Week (5- 12 October).
Iskander argued that sponsors of law student societies, including law firms and government agencies, need to stop viewing their financial contributions as a "marketing tool" and start seeing their support as an investment in a future generation of lawyers.
The dearth of information about careers beyond corporate and government law is crushing morale and damaging students' sense of self-worth as they struggle to attain limited placements, she said.
"Sponsors … shouldn't react negatively if a student society decides to … inform students of wider opportunities," Iskander said.
There is always going to be a high demand for clerkships with large law firms, regardless of how strongly they are represented by law student societies, she continued.
Re-defining success
Iskander emphasised that she was not attacking corporate law firms. Rather, she was trying to encourage sponsors to recognise that student societies have a duty to keep members informed.
"At the moment we have this discourse where careers in big firms tend to be the traditional career paths and everything else is an alternative career.
"Whether that be in-house legal counsel or small private practice or community legal centres – these are the types of opportunities that are often neglected … [and] looked down upon," she said.
She also called upon law schools to offer diverse mentorship programs and encouraged academics to reassure students by sharing their broad career experiences.


Campaigning for happiness
Numerous university law student societies participated in ALSA's 'Are you feeling ten out of ten?' campaign by hosting events on and around World Mental Health Day, which falls on 10 October.
The University of Wollongong Law Students' Society held its annual YOLO (You Only Lawschool Once) Week, which involved a number of de-stress activities for students, including meditation, bonding time with puppies, mental health first aid training and a 'career mental health' expert panel.
North of the border, the Queensland University of Technology Law Society ran its Lightness Project, which included a boot camp, massages in the law library, 'de-stress and rest' goodie bags, and a panel on health and wellbeing in the profession.
As the co-president of the University of NSW Law Students' Society, Iskander was personally involved in their campaign and helped hand out fruit and flowers along with fliers across campus to raise awareness of health and wellbeing.
Over the coming year, ALSA aims to further tackle mental illness by working with the Tristan Jepson Memorial Foundation to create a set of guidelines that law schools and law student societies can adopt to reduce student stress levels.
{^widget|(noofcolumns)4|(name)RBI.MediaGalleryViewer_1|(widget_displayname)RBI+Media+Gallery+Viewer|(filepath)ALSA%2f%2525|(thumbnailsize)120|(width)|(height)^}