Quality, not just quantity, counts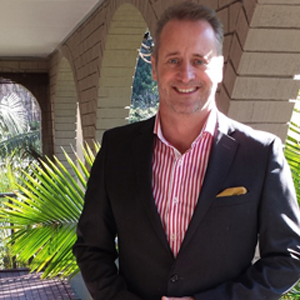 A group of business development professionals have called on law firms to widen the breadth of performance measurement criteria to include more qualitative measures.
Lawyers Weekly editor Justin Whealing recently emceed a panel discussion that featured four of Australia's most prominent business development (BD) professionals.
The panel discussion was facilitated by business development consultant Paula Gilmour, the owner of CPD for Me.
When looking at the culture within law firms and traditional performance benchmarks, Alistair Marshall (pictured top) from Julian Midwinter & Associates made the point that law firms focus too much on analysis that is easy to measure.
"If you only measure billable hours, they will be the only things that get done," said Marshall. "Law firms fall down versus other forms of business because they don't have qualitative measures, only quantitative.
"The day partners get bonuses paid on client satisfaction results or skill-building the rest of the internal team, you will get a very different business."
The panellists agreed that non-legal staff and BD professionals, in particular, have a key role to play in ensuring law firms are run along more collegiate and commercial lines.
"The future of the law as a profession, as a business, is in a form of corporate firm – in a CEO form, rather than in a partnership," said Richard Smith, agreeing with much of what Marshall said. Smith is the head of business development and marketing at Hicksons Lawyers, with previous experience at DLA Piper, Linklaters and Herbert Geer. He said that for 'big business' law firms, a corporate structure most aligns with achieving the best client and internal outcomes.
"You need to look at what is in the interests of the collective rather than individual and, as lawyers, we tend to look inward and say 'what is [in] my best interests?' rather than … the interest of the firm as a whole."
Are we all in this together?
Lawyers Weekly relayed a conversation with a senior law firm partner who had previously expressed frustration with BD staff because he felt they did not understand his practice, and were more concerned with hitting their own performance targets than assisting him to remain a profitable member of the firm.
Sue-Ella Prodonovich, who runs her own consultancy business, said such criticisms of BD professionals are fair.
"If this is the owner of the business, one of the things that business developers and most managers need to understand is that they are working for people who own a business … and, at the end of the day, they make a decision about what they do.
"I see business developers play politics and work with different partners, and they pick up on the cues and the behaviour they see in the firm.
"One of the things they forget is that they are not an owner."
Smith thought such criticisms of BD professionals were somewhat harsh.
"Any collective of people will have conflicting interests," he said. "As a BD professional, I will look to the interests of the firm as a whole rather than the individuals within that firm."
At arecent breakfast discussion, where despite there being a general consensus that lawyers need to listen to clients and non-legal professionals within firms more, there was a general feeling that lawyers are still in the best position to determine pricing policies.
"I prefer to see the partner on the transaction rather than someone from business development, because they just want to sell," said one attendee at the breakfast discussion. "They are less inclined to worry about the profitability of the partner, they just want the transaction [to go ahead]."
The long and the short of it
The panel looked at many of the recent trends in the profession, including the emerging importance of Brisbane in the Australian legal market and whether there is still a role for small-to-medium-sized commercial firms in an increasingly globalised and crowded Australian legal market.
The panellists also touched on the spate of boutique start-ups launched by large law-trained practitioners.
"The boutique firms that I work with that have spun out of the larger firms tend to be innovative and highly skilled," said Matthew Brannelly (pictured left), a BD consultant based in Brisbane. "They have been smart enough on their own to create alternative billing models – if you are going to set up an alternative practice, you have to offer something different; different service levels, different styles, different pricing points … they needed to differentiate themselves from where they came from."
While Brannelly made the point that such boutique firms offer a more personalised service to clients: "they are not worried about matters, issues and problems, and [are] looking to build relationships to help clients with long-term outcomes", Marshall sounded a word of warning about small firms putting all their eggs in one basket.
"The other side in talking about boutiques is they tend to leave [their old firm] because they have a relationship with one particular business, and if that goes to tender and they lose it, they have no business," said Marshall.
"An awful lot of boutiques are awfully reliant on only a handful of clients, and if they don't have the BD skills, they are really open to that sort of issue."
You can click here to watch the video discussion.