Bird & Bird swoops into Oz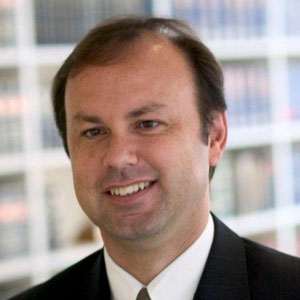 British global law firm Bird & Bird is launching in Australia next month via a merger with Sydney technology boutique Truman Hoyle.
Truman Hoyle will be rebranded as Bird & Bird when the deal takes effect on 3 November.
The Sydney office of Bird & Bird will be run by Shane Barber (pictured), the current managing partner of Truman Hoyle.
Lawyers Weekly reported in March 2013 that the two firms had entered into a "cooperation agreement" with the intention of merging at some point in the future.
Barber had previously ruled out a merger for Truman Hoyle, stating the firm was happy with "best friends" alliances rather than a formal tie-up.
Bird & Bird has built its presence in the Asia-Pacific in recent years, launching offices in Shanghai, Beijing, Hong Kong and Singapore. The firm has also inked a series of strategic agreements with local firms in the region, including Hwang Mok Park in Korea, and K&K Advocates and Nurjadin Sumono Mulyadi & Partners in Indonesia.
Bird & Bird CEO David Kerr said an office in Australia "was an important step in executing our strategy of continued expansion in the Asia-Pacific region".
He added that Bird & Bird and Truman Hoyle share a similar culture and set of values as well as sector-focused approach to servicing clients.
Barber said today (20 October) that merging with Bird & Bird would benefit Truman Hoyle clients, who are increasingly operating on the global stage.
Once the merger is official, Bird & Bird will have 27 offices globally and a headcount in Australia of 42, including nine partners and 25 fee earners.