Corrs lands in Eagle Street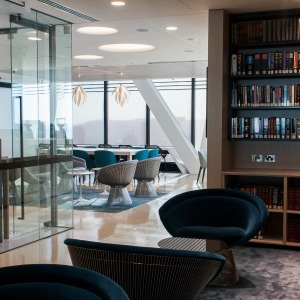 Corrs Chambers Westgarth has moved its Brisbane office to a riverside building, ONE ONE ONE Eagle Street._x000D_
Corrs Chambers Westgarth has moved its Brisbane office to a riverside building, ONE ONE ONE Eagle Street, marking the one-year anniversary of the firm's move to 8 Chifley Square in Sydney on 20 October.
Like the new Sydney office, the Brisbane workspace will be entirely open plan. It will also incorporate the latest technology to create a modern, connected and flexible work environment.
Corrs partner and CEO John Denton said the Eagle Street office design would further develop the firm's collegiate culture.
"The new Corrs Brisbane office … has been designed to help achieve our firm strategy: collaboration, learning and knowledge sharing, working with clients and building the business," he said.
The new digs will occupy 6,000 square metres on levels 41-44 of the skyscraper, which is located in the 'Golden Triangle' precinct at the heart of Brisbane's CBD.
The 6-Star Green Star-rated building was recognised by the Australian Institute of Architects Brisbane Awards, jointly winning Brisbane Building of the Year in 2013.
The Brisbane move is the second in a series of relocations of Corrs' four national offices. Corrs will move its Melbourne office to 567 Collins Street and its Perth office to the 123 St Georges Terrace development (Brookfield Place Tower 2) in 2015.
Here are some photos of the new Eagle Street office:
{^widget|(noofcolumns)4|(name)RBI.MediaGalleryViewer_1|(widget_displayname)RBI+Media+Gallery+Viewer|(filepath)eaglestreet%2f%2525|(thumbnailsize)120|(width)|(height)^}