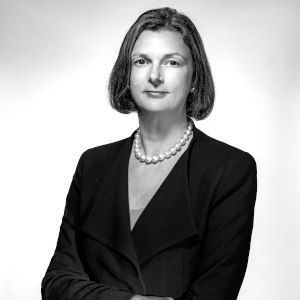 Sharon Cook will be leaving HDY but staying in the law as a member of the executive committee at King & Wood Mallesons.
Cook (pictured) will be joining the global law firm as managing partner, clients, in February 2015.
This is a newly-created role at the firm, with Cook telling Lawyers Weekly she is excited by the prospect of working with KWM's Australian managing partner, Sue Kench.
"Sue is one of Australia's leading legal leaders and a superb managing partner," she said. "I was attracted to join KWM by the quality of the leadership displayed by Sue, Stephen Minns (the Australian chairman) and Stuart Fuller (global managing partner)."
Cook said she will be leaving HDY on good terms, and that her partnership colleagues at the firm were supportive of her move when she announced the news.
Cook has been managing partner of HDY since mid-2008.
In that role she has helped establish HDY as a leading independent Australian firm, with particular expertise in banking, insolvency and restructuring work.
HDY has experienced mixed fortunes this year, with an overhaul of the firm's partnership remuneration structure and a shift in focus away from corporate work to financial services and government work contributing to a slew of partner defections.
Lawyers Weekly exclusively revealed in April that Cook would be leaving the firm at the end of the year.
While she will remain a member of the firm's partnership until the end of the year, her last day as managing partner will be this Friday 14 November.
In August, Michael Greene, head of HDY's government sector practice group, was elected as the firm's new managing partner.
He will commence formally in that position on 17 November.
Cook was a senior associate at King & Wood Mallesons prior to joining HDY in 1997.
In 1993, she was the first part-time senior associate at a top or mid-tier law firm when she assumed the role at KWM legacy firm Stephen Jaques Stone James.
In moving to HDY in 1997 she became the first part-time partner at a major law firm.
When Cook re-joins KWM, she will be joining a five-person Australian executive team. Headed by Kench, the other members of the team include Berkely Cox, managing partner of banking and finance and dispute resolution; Scott Gardiner, who head's the firm's projects and real estate team; and Tim Bednall, managing partner of M&A and tax.
See Lawyers Weekly on Friday for an extensive interview with Sharon Cook, who looks back on her time at HDY.