Lawyers locked out of Manus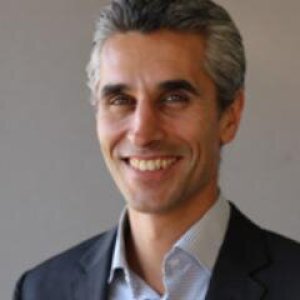 The head of the Human Rights Law Centre (HRLC) has revealed that lawyers are battling to access clients on Manus Island as the UN takes aim at Australia's asylum seeker policies.
Hugh de Kretser (pictured), the executive director of the HRLC, told Lawyers Weekly that it is "extremely difficult for lawyers to contact [asylum seeker] clients and properly advise them of their rights."
He added that the Federal Government deliberately chose Manus Island to make it difficult for the rule of law to reach the asylum seekers detained there.
De Kretser's comments follow heavy scrutiny of Australia's asylum seeker policies and counter-terror laws by the UN.
The UN Committee Against Torture is currently reviewing Australia's compliance with the Convention Against Torture and other Cruel, Inhuman and Degrading Treatment, to which it has been a signatory since 1985.
Earlier this week (10 November), that Committee grilled a number of Australian government officials.
HRLC director of legal advocacy, Daniel Webb, who is currently in Geneva, said it was clear from the line of questioning that the Committee held serious concerns that Australia had breached the Convention.
The Committee was particularly troubled by boat turnbacks and the 'screening out' of asylum seekers.
"International law is crystal clear – Australia can't return people to torture," said Webb.
"The Committee wanted to know how the Government could claim to be complying with that obligation when it has been intercepting and returning asylum seekers without any sort of due process."
The Committee's questioning will continue tomorrow.
HRLC is among 77 organisations that slammed Australia's declining standards in its prevention of torture and cruel treatment in a detailed joint-report provided to the UN last month.
Manus Island two years on
Since the Manus Island detention centre opened in November 2012, two people have died, 60 have been injured and not a single refugee claim has been finalised, according to data from the Asylum Seeker Resource Centre (ASRC).
The ASRC has also calculated, based on parliamentary data, that the cost of detention is around $911 million per year. There are currently around 1060 people being detained at Manus Island.
Despite the high human and financial cost of detention, no timeframe has been given for refugee decisions or resettlement, which is a source of frustration for lawyers whose clients are enduring "crushing, indefinite detention" in "unsafe and inhumane" conditions, said de Kretser.
Earlier this year, Prime Minister Tony Abbott said the permanent resettlement of asylum seekers in Papua New Guinea would begin in May. Six months later, PNG has yet to introduce legislation for resettlement.