Legal bodies join UN in condemning asylum seeker policies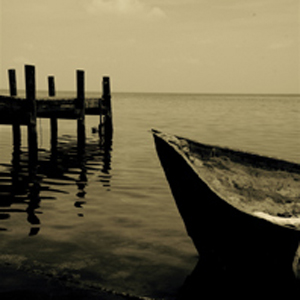 Australian Lawyers for Human Rights (ALHR) and the Human Rights Law Centre (HRLC) have echoed the concerns of the United Nations Committee on Torture, which has slammed Australia's treatment of asylum seekers.
The committee published its report on Australia's compliance with the Convention Against Torture on Friday 28 November. It was particularly critical of the government's boat turnbacks and the 'screening out' of asylum seekers.
A spokesperson for ALHR, Claire Hammerton, said Australia's compliance with international human rights standards is worsening.
"The Committee's latest report unfortunately bears that out," Hammerton said.
According to the report, the federal government's Migration and Maritime Powers Legislation Amendment Bill, which is before the Senate this week, would put Australia at high risk of non-compliance with the convention.
The Bill states that an officer's duty is to remove as soon as reasonably practical an unlawful non-citizen, irrespective of whether there has been an assessment. However, the convention prohibits countries from returning or 'refouling' anyone to a place "where there are substantial grounds for believing they would be in danger of being subjected to torture".
The committee said the government should not adopt legislation that would lower existing safeguards and standards of protection.
Hammerton urged senators to respect the UN committee's cautions and reject the Bill outright.
"Each of the schedules of the Bill increases the risk of Australia breaching its non-derogable, international obligations to provide protection to individuals and to not return them to danger, not just under the Convention against Torture, but also the Refugee Convention and International Covenant on Civil and Political Rights," she said.
HRLC's director of legal advocacy, Daniel Webb, who was in Geneva for the review, commented that the UN was clearly troubled by the government's proposed amendments to the Migration Act.
"The prohibition on torture is absolute. Australia can't torture people, nor can we send them back to a place where they're in danger of being tortured by others," he said.
"The UN Committee's findings make it clear that intercepting and returning asylum seekers without fairly and thoroughly assessing their refugee claims is fundamentally incompatible with this vitally important obligation."
Like Hammerton, Webb urged the government to work towards implementing the UN committee's recommendations, which include guaranteeing that all asylum seekers have access to legal assistance.
Last month, the head of HRLC told Lawyers Weekly that lawyers are currently battling to access clients on Manus Island.
The committee also recommended that the government repeal the provisions establishing the mandatory detention on Manus Island and Nauru. It stated that detaining adults – and especially children – was at odds with the convention on torture and that mandatory detention should only be used a last resort and for as short a period as possible.