The war for employment work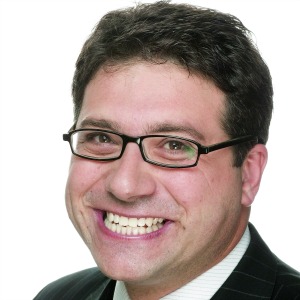 The national head of the employment group at Gadens has claimed that a "proliferation of competition" is the greatest threat to employment law practices.
"There's competition in every direction you look," said Mark Sant (pictured) when speaking with Lawyers Weekly.
The senior Gadens partner claimed that new boutiques, particularly those established by ex-large law partners, have intensified competition for employment work – so have industry associations, like the Australian Industry Group, which offer employment law advice to member organisations.
The arrival of global firms has also been on Sant's radar. He said a number of firms that have recently entered into global mergers are "shredding" the size of their employment teams in order to concentrate on high-value transactional work for institutional clients or major industrial relations litigation.
This has created opportunities for firms of all sizes to pick up smaller pieces of employment work, which Sant said was Gadens' "bread and butter".
He stressed, however, that the degree of competition for this type of work remains fierce.
Another by-product of the mergers is a "surplus" of well-regarded employment lawyers leaving global firms, Sant continued.
While the downsizing of teams has prompted some of the departures, Lawyers Weekly also recently reported that many partners are unhappy about being dictated to by a foreign HQ and the extra layer of bureaucracy that comes with being part of a global business.
The flurry of lateral moves in the wake of the mergers has "really reshuffled the cards and where the competition is actually coming from", said Sant.
Nice and narrow
Keeping clear of the commotion caused by the global mergers is boutique employment firm Aurora, which was launched by former Henry Davis York senior associate Sarah Nicita earlier this year.
Nicita told Lawyers Weekly that her firm is not subject to the same intense competition that Sant described because she has focused her practice on the niche area of workplace investigations.
She claimed that Aurora's deliberately narrow focus has guaranteed a steady flow of work and she has no plans to expand the firm's offering.
"I'm not looking to be all things to all people," she said.
For the full feature on the state of play for employment law practices in Australia, see the next edition of Lawyers Weekly, out February 2015.