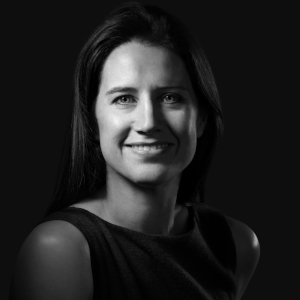 Multinationals are increasingly in need of high-quality, reasonably-priced legal advice in South East Asia, but new research shows firms are struggling to step up to the task.
Lawyers Weekly spoke with Lisa Hart Shepherd (pictured), CEO of research company Acritas, about the latest Sharplegal study, which shows that 45 per cent of multinationals require legal advice in South East Asia.
The study exposed a growing demand for firms that could combine expansive reach across South East Asia with local expertise.
"Clients like the combination of a 'multi-jurisdictional' service along with deep local knowledge and experience," said Shepherd.
Acritas' study captures the views of over 2,300 senior in-house counsel in organisations with revenues of $50 million and above. The data is only accessible to Acritas' clients, leading law firms around the world that use the information to improve the effectiveness of their growth strategies.
The growth conundrum
The Sharplegal survey shows that 34 per cent of Australian multinationals' legal spend now goes outside their home jurisdiction.
But while international companies are breaking into new jurisdictions at an accelerating rate, law firms are hesitant to compromise the quality of their service offering by stretching their resources too thin, said Shepherd.
Law firms are particularly nervous about following clients into regions such as South East Asia because unstable local laws make it impossible to guarantee the level of service that firms can offer in westernised countries.
Meanwhile, 60 per cent of Australian in-house counsels surveyed said they needed legal advice in South East Asia.

"The lack of certainty around the laws in some South East Asian jurisdictions can reflect badly on the lawyers providing the advice. It is not always easy to predict outcomes, and the process can be slow, which also impacts on perceived service levels," said Shepherd.
She advises firms to be "very cautious" when considering entering a new market and "be aware of the long-term investment they are making and how long it might take to pay back".
"It is very difficult to achieve … deep local knowledge by simply opening an office," she warned.
Organic growth takes time, but one way of acquiring local knowledge quickly is to partner with local firms. "For firms [that] aren't experienced at entering new markets in particular, partnering with a local firm can be a great solution," said Shepherd.
However, not every firm can justify or afford international offices, and it is easy to understand why the market has polarised into a set of fully international firms and smaller, more specialist firms within each jurisdiction, said Shepherd.
A question of value
Survey respondents perceived South East Asian legal services to be overpriced and said reducing overall cost was the most important way that firms could produce value, followed by increasing price certainty and decreasing hourly rates.
"International clients want more fixed fees to help with certainty, but there are times when the billable hour is still the right route," said Shepherd.
A different way of producing value is to develop a deep understanding of the client's business and tailor legal advice to meet specific commercial objectives.
"The more business-ready the advice [in-house counsel] gets from external lawyers, the quicker this can be passed on to the internal client. Advice needs to be set in the context of the business situation," said Shepherd.
Communication is the key
Many of the problems that clients had with South East Asian legal advice could be addressed if firms managed clients' expectations better, said Shepherd.
"Explaining the differences in process, predictability and timings between different jurisdictions [and] ensuring that in-house teams see that their firm is 'on their side' and constantly thinking of ways to make their life easier", would go a long way to improving client satisfaction, according to Shepherd.
Client frustration can also be reduced by ensuring that all knowledge about the client is effectively fed back into and seamlessly transferred within the firm, said Shepherd.
"This simple, yet vital step reduces client frustration by ensuring that no time is wasted in repeating requests or re-briefing."