Freehills offers indigenous students head start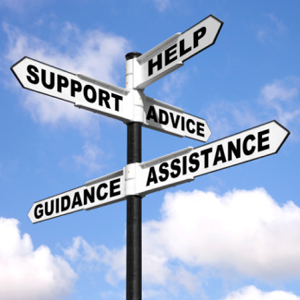 Freehills is helping disadvantaged indigenous law students enhance their skills before applying for clerkships.
CareerTrackers is a not-for-profit organisation that works with indigenous students to help them build the skills and confidence to forge a career in the private sector.
Three indigenous students on the program are currently at Freehills, rotating through a number of different law and business areas for eight weeks over summer, with the aim of making them more competitive when it comes to applying for clerkships and graduate programs.
Manny Bell, a second-year law student from Queensland University, is on the program and said he already feels more confident to apply for a clerkship.
"I'd never been into a law firm before," said Bell who completed four week blocks at Freehills in November 2011 and early this year. He will complete a third later in the year.
"I met lots of different people from different departments and we had a 'goal setting meeting' early on where the student views, opinions and vision were clearly asserted. So it was like [Career Trackers and Freehills] didn't want me just to be there. They wanted me to experience what I was interested in."
Annette Bain, pro bono counsel and executive director of the Freehills Foundation, said the firm was looking for ways to assist indigenous law or business students.
"The difficultly for us was how to introduce indigenous law students into the firm when we already have such structured programs for law students in their penultimate year," said Bain.
"If people miss out on those [clerkship and subsequent graduate] oppourtunities, they really struggle to come into the firm."
The adoption of the program, which has also been implemented by Qantas and Leighton Holdings, has been a direct result of Freehills' Reconciliation Action Plan for 2011-2012, and Bain said she will be involved in discussions over the next two weeks on whether the firm will take on further students through the program in coming years.
"To continue with the students we've already worked with [so far] would be my ideal," said Bain.
Last night, Freehills won the TrailBlazer at the award at the 2nd Annual CareerTrackers Gala Dinner in Sydney. The award recognises employment strategy created to provide pathways for early year law students, said Bain.
"Manny also won the student award, called the 'community award', for demonstrating outstanding commitment to the development of his community," said Bain. "We were absolutely amazed when we first met Manny. It's not often that we have a graduate, or even a senior person, in the firm already running a foundation to assist others, and in this case it's an early second-year law student."

Bell begins criminal law units this year at university and said that acting in court is an arena which interests him.
"I was petty much raised with mentally disabled and homeless people and there's this knowledge and appreciation out there that lawyers are so highly regarded in society ... so that's a path I might go for," he said.