The end of the Truman show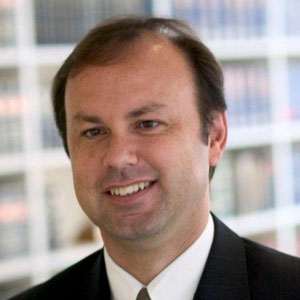 The former head of Truman Hoyle has admitted that it has been "an emotional couple of weeks" as the 86-year-old firm officially rebranded as Bird & Bird.
Shane Barber (pictured), who will be managing partner of Bird & Bird in Australia, took a nostalgic look at the now-defunct Sydney firm Truman Hoyle at the launch of Bird & Bird's Australian office on 11 November.
The launch follows Truman Hoyle's full financial merger with UK-based global firm Bird & Bird, which took effect on 3 November.
Parliamentary Secretary to the Minister for Communications, Paul Fletcher, was among the guests at the launch event held at the Museum of Contemporary Art in Sydney. Long-serving Truman Hoyle partners, including retired partner David Scutts who worked at the firm for more than 50 years, also attended.
Barber said emotions had been running high in the lead-up to the merger, with the Truman Hoyle name a casualty of the deal.
However, he also spoke enthusiastically about the future of the merged firm and about adopting the Bird & Bird name.
Bird & Bird's global reach and recognised brand would benefit both the firms' clients and lawyers, said Barber.
He singled out two summer clerks, Lyndal Keevers from the University of NSW and Justin Hart from the University of Sydney, who will be joining the firm in December.
"You struck it lucky," he said, referring to the timeliness of their appointment.
Matthew Laight, head of Bird & Bird's IP practice in China, also spoke at the event.
A story of two birds
Bird & Bird's history can be traced back to 1847, when William Frederick Wratislaw Bird and James Moore established Bird & Moore in London.
The firm has since grown to 26 offices globally housing around 288 partners and 1,100 lawyers.
Like Truman Hoyle, Bird & Bird specialises in intellectual property, although the global firm has expanded into other areas of commercial law, including automotive, aviation and aerospace, banking and financial services, communications, energy and utilities, life sciences, media and sport.
Lawyers Weekly reported in March 2013 that Bird & Bird and Truman Hoyle had entered into a "cooperation agreement" with the intention of merging at some point in the future.
Bird & Bird has also signed cooperation agreements with firms in South Korea, Indonesia and Malaysia.
The Sydney office is Bird & Bird's fifth in the Asia-Pacific region after Shanghai, Beijing, Hong Kong and Singapore.