Bakers boss eyes asset sales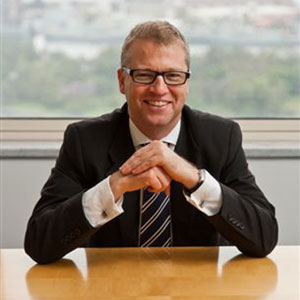 The head of Baker & McKenzie Australia, Chris Freeland, told a panel discussion that the sale of government assets would provide significant opportunities for law firms over the coming year.
"The wild card for all firms is asset sales," Freeland (pictured) told delegates at the Australian Law Firm Leaders Forum held in Sydney on 19 November.
Freeland spoke on the health of the legal market and growth opportunities in 2015 as part of a panel discussion that included Lawyers Weekly editor Justin Whealing and Peer Monitor consultant Russell Schmidt.
According to Freeland, the government's planned asset sales would help prop up law firm bottom lines next year.
Today's $5.68 billion Medibank Private float, for example, has been a boon for Herbert Smith Freehills, the federal government's legal adviser on the privatisation, along with the firms acting for local and foreign investors. Scoping studies based on the intent to sell the Australian Securities and Investments Commission registry, Defence Housing Australia and the Australian Mint are also underway.
At state level, the Queensland government recently announced a $37 billion program of sales, while the NSW government is set to sell a 49 per cent stake of state-owned electricity distribution and transmission networks.
Freeland said most deals would occur along the eastern seaboard and expects that Bakers, which recently opened its third Australian office in Brisbane, will get a reasonable share of the transactional work on offer.
The Bakers boss also nominated dispute resolution, tax, property and technology as growth areas in 2015. Whealing added insurance, employment and M&A to the list, commenting that the latter market is rebounding.
Despite opportunities in these sectors, the panellists agreed that the market remains challenging, particularly for full-service national firms.
This is prompting firms to specialise, said Schmidt, who claimed firms that are narrowing their focus to three or four practice areas are gaining ground on their competitors.
"Firms that are doing really well … have focused, have decided what they want to be for their clients and let some of the auxiliary things go and made the decision we're not going to be the one-stop shop, we don't have to deliver every type of legal service to our clients," he said.
Whealing added that a number of national firms have been forced to rethink their business strategy as corporate counsel, who are under pressure to reduce external legal spend, bring more work in-house.
Getting into government
Government clients are also influencing how law firms do business.
Firms with strong diversity, pro bono and corporate social responsibility policies have an edge in this market, according to Whealing.
Freeland commented that despite there being a clear business case for a diverse workforce, all law firms, including Bakers, are "pretty terrible at gender diversity".
"I don't think there is any firm yet that knows how to do it really well," he added.
While many firms would score poorly for diversity, Freeland was more optimistic about flexible work policies. He said that flexibility now includes a range of options, from part-time to job sharing, and these options are no longer seen as being reserved for women with children, with a growing number of young lawyers working flexibly in order to pursue other interests and ambitions.
A new way of doing things
Flexibility is one of the fundamental features of new boutique firms launched by lawyers with a large law background, such as Hive Legal and LCR Advisory, recently acquired by PwC.
Whealing said the freedom to work flexibly and escape office politics are two of the main reasons the founders of these firms left the large law environment.
Another is the ability to dictate cost structures and offer alternative fee arrangements.
"It's very attractive to lawyers who feel they are somewhat constrained in the environments they work in and they want to do things differently," he said, adding that these boutiques are in a position to offer partner-level expertise at a lower cost than large law firms, which is resonating with clients.
"Clients are increasingly attracted by low-leverage ratios … they don't necessarily want to pay for a partner and 10 lawyers behind that."
Lawyers Weekly will continue its coverage of the Australian Law Firm Leaders Forum this week.