Law graduate faces tribunal hearing over 'teenage hijinks'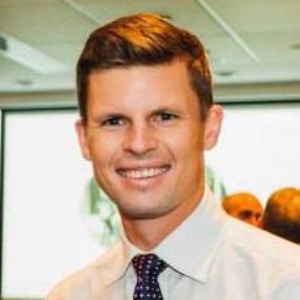 Matthew McGirr (pictured right), a graduate at Gilbert + Tobin, learned the hard way that minor youthful indiscretions can come back to bite when establishing a legal career.
The Council of the Law Society of NSW would not approve him as a "lay associate" at a law firm until he formally proved his good character at a NSW Civil and Administrative Tribunal (NCAT) hearing in December last year.
Ten years ago, as an 18-year old schoolboy, McGirr and his friends took a shopping trolley from IGA and used it to play 'go-kart' down the hills of Blaxland. They were caught by the police and McGirr was charged with larceny and given a $200 fine.
The charge was later dismissed but, in the eyes of the Council of the Law Society of NSW at least, the incident left a black mark against McGirr's name that had to be expunged before he could be approved to work at G+T.
Under Section 17 of the Legal Profession Act, even those who do not practise law but wish to work in a lay capacity at a law firm must seek approval from the relevant authority if they have "been convicted of a serious offence", regardless of how long ago they were convicted.
McGirr only realised this when he began a practical legal training course at the College of Law.
"Once I knew [about this regulation], I knew that I had to act on it. I did so immediately and I think that is something that anybody should do if they are in the same sort of position," McGirr told Lawyers Weekly.
McGirr said that he believes it is every law graduate's responsibility to make themselves aware of their professional obligations and did not express disappointment that neither the Faculty of Law at UNSW, where he had studied his Juris Doctor, nor G+T had pointed out that he needed to declare his history with the criminal justice system.
He disclosed his misdemeanour to his supervisor, G+T partner Steven Glass (pictured below), who later gave evidence at the tribunal to support McGirr's integrity, honesty and diligence.
Glass first met McGirr when he interviewed him for a summer clerkship position. Speaking with Lawyers Weekly, Glass said, "[I] was impressed by [McGirr's] academic record, his insightfulness and his record of contributing to the community."
McGirr did not accept this offer, but later joined G+T as a graduate employee in 2013. "Since commencing at G+T [Matthew] has more than lived up to expectations," said Glass.
"Matthew is an outstanding young man, in terms of the quality of his legal work, his overall contribution to the firm, and his character. G+T fully supported his application to NCAT," he added.
McGirr said he was grateful for the support of his supervisor and of Catholic priest Peter Williams and residential college director at UNSW Isabelle Creagh, who also gave glowing character references as evidence.
McGirr was approved as a lay associate by the NCAT on December 23. He said he did not think the tribunal and subsequent publicity would damage his reputation and hoped his story would prompt other young people who were mixed up in the criminal system to study hard and turn their lives around.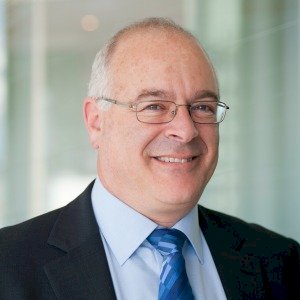 Don't be an idiot
McGirr said there were many lessons to take away from his case. "If you have broken the law it may well affect your career, so don't break the law – that's the first thing," he said.
Second, it is important to be honest and upfront about any misdemeanours to the relevant industry authorities, he continued.
McGirr was slightly surprised that his case went to the tribunal stage since he was not aware of the strict professional regulations, but said he did not resent having to go through the process.
"It's a process that needs to be followed because it's very important that … the provision of legal services to people is of the highest quality and given to the community by people who can be trusted," he said.
McGirr pressed the point that being a lawyer and being a lay associate is not a right, it is a privilege.
"It is not the place of the profession to give second chances… There are some people who will not be able to enter the profession because of their past life.
"That doesn't mean they can't be redeemed… As a society we should make sure that everybody has the opportunity to make the best of themselves."
When asked about the potential for young people to damage their reputation by misusing social media, McGirr said, "I think our society [is] going through a massive adjustment to the very public nature of our lives.
"People have to be aware that what you do on social media is going to be broadcast throughout a very large network of people and is very difficult to undo and be taken down," he said.