Corruption commission charges lawyers with structuring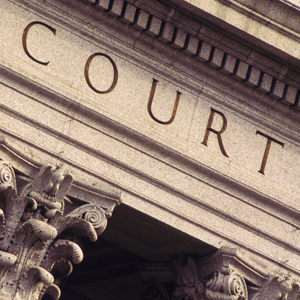 Queensland's Crime and Corruption Commission (CCC) has charged two lawyers with helping clients to hide money from the federal government.
The CCC has alleged that the lawyers engaged in the offence of structuring, which involves banking cash sums of $10,000 or more in smaller amounts to avoid the transaction being reported to the Australian Transaction Reports and Analysis Centre (AUSTRAC).
AUSTRAC is Australia's anti-money laundering and counter-terrorism financing regulator, and specialist financial intelligence unit.
The lawyers' aim, according to the CCC, was to obstruct criminal confiscation proceedings.
A 45-year-old Sydney lawyer has been charged with four counts of structuring and two counts of attempting to pervert the course of justice, namely criminal confiscation action.
A separate notice to appear in court has been issued to a 34-year-old lawyer from Broadbeach Waters in Queensland, who will face one charge of structuring and one charge of attempting to pervert the course of justice.
Both men will front Brisbane Magistrates Court on 16 February.
The charges follow a two-year investigation by the CCC's organised crime investigation team.
The CCC has not revealed the identities of the lawyers or their clients, and stated it will not comment on the matter while it is before the courts.