Exclusive: Holding Redlich loses nine lawyers including practice head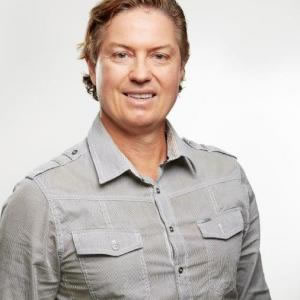 Former national head of construction Stephen Pyman has left Holding Redlich and opened a boutique firm, taking eight lawyers with him.
Pyman told Lawyers Weekly that the new firm, CDI Lawyers, specialises in construction, development and infrastructure and that all of his clients from Holding Redlich followed him to his new business. 
"We are pleased and proud that all our clients have come across," he said.
Former Holding Redlich lawyer Gareth Rogers and former Norton Rose Fulbright senior associate Josh Kemp are also partners at CDI Lawyers.
Pyman said his main reason for leaving Holding Redlich was to escape the inevitable client conflicts that come with working at a large firm.
"Our clients don't want to be told, 'We can't act for you because someone has opened a file for the other side in Melbourne'," he said.
Pyman also wanted to have more control over his practice: "I wanted to have more say in how the firm was run. I think I've got the ability now to promote the next level of leaders and people that want to specialise," he said.
The remuneration model at Holdling Redlich was another reason for Pyman's departure.
"I was disenfranchised with the remuneration model. Large firms find it difficult to compensate top performers in a flexible way compared to smaller firms," he said.
Holding Redlich has a merit-based system, which calculates remuneration based on several measures, including referrals, billing and contribution to the firm, according to Pyman.
Pyman emphasised that Holding Redlich acted professionally and with dignity during the split and said CDI Lawyers would have a cross-referral relationship with his former firm.
He believes clients would prefer CDI Lawyers since specialisation would offer greater expertise at a lower cost: "We will be offering [clients] the same sort of service they were used to but in a more cost-effective manner and a more direct, approachable way," he said.
CDI Lawyers will not be moving to a fixed-fee model, Pyman said. "I think the time-based model is one that works and if you provide excellent service, I think you find the clients don't have an issue with it," he said.
CDI Lawyers is working on three quarters of the hotels currently being constructed in Brisbane, aiming to specialise in green and energy-rated buildings and in large scale construction disputes and adjudications. 
In October Lawyers Weekly exclusively revealed that Amanda Davidson, a former construction and infrastructure group head at the firm, and partner Carolyn Chudleigh had left Holding Redlich to join Holman Fenwick Willan.
Correction: The initial reporting of this story was that 12 lawyers had left Holding Redlich to join CDI Lawyers. Lawyers Weekly now understands that it was nine lawyers from Holding Redlich that left the firm to join CDI, with a further four additional staff from the firm. Lawyers Weeklyapologises for the initial error.