Clutz remains government's law firm of choice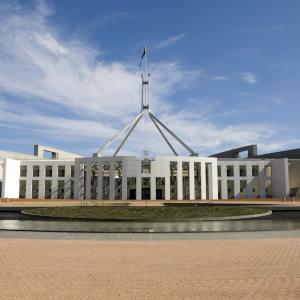 Clayton Utz won 11 per cent of Commonwealth government legal work in 2013/2014, holding its position as the government's top legal firm.
The Australian Government Solicitor's share of legal work remained steady at 41 per cent last year, up from 39 per cent in 2012/2013.
Ashurst, DLA Piper and Minter Ellison lead the chasing teams, each picking up six per cent of the government's legal expenditure. Ashurst's slice of the pie decreased by two per cent in 2013/2014 but the other two did not change.
Sparke Helmore, Norton Rose Fulbright, Corrs Chambers Westgarth, Maddocks and King & Wood Mallesons remained in the top 10.
The government spent a total of $688.61 million on legal services in 2013/2014.
In 2012/2013, the total legal spend was $714.26 million; however the estimated GST-exclusive figure for 2012/2013 was $682.40 million, which means legal expenditure increased slightly in 2013/2014, according to the report. 
In-house practices in Commonwealth agencies spent $10.51 million more last year than in 2012/2013. Internal legal costs totalled $374.26 million in 2013/2014.
Barristers received slightly less work from the government in 2013/2014, down from $50.82 million (GST-exclusive) in 2012/2013 to $48.05 million last year.