ALA tells politicians to back off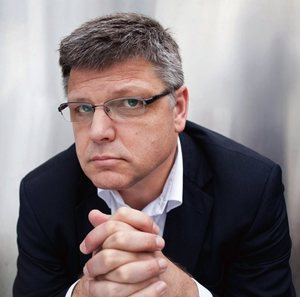 Australian Lawyers Alliance (ALA) spokesperson Greg Barns has slammed politicians from both major political parties for an "appalling" readiness to attack independent statutory officers.
Barns' comments follow Tony Abbott's public criticism of Human Rights Commission president Gillian Triggs over herrecommendation to release a Papuan refugee from immigration detention.
The prime minister labelled Triggs' decision as "pretty bizarre" and demonstrating "extremely questionable judgement" when speaking with reporters last week.
Barns described the attack as "disturbing" and showing "great ignorance of the law".
This is not the first time the government has turned on senior legal officers over immigration policies.
In 2011, then prime minister Julia Gillard criticised the High Court for striking down the government's Malaysia solution and criticised Chief Justice Robert French for being inconsistent with his pre-High Court judgments.
"We have seen from governments, both Liberal and Labor, an appalling preparedness to attack courts and those in similar roles," said Barns.
Barns was a senior advisor to the Howard government and chief of staff to former Minister for Finance John Fahey. He was disendorsed by the Liberal Party in 2002 over his stance on refugees.
The Tasmanian-based barrister is currently acting for Independent member for Denison Andrew Wilkie, who has requested that the International Criminal Court (ICC) investigate crimes against asylum seekers by members of the Abbott Government. 
Timing is everything
Triggs' report on children in immigration detention was completed late last year and is expected to be highly critical of the Abbott government.
The government has had the report for several weeks, however it will not be released until after parliament resumes next month.
Barns commented that Abbott's personal attack on Triggs is "spin" in the lead up to the release of the report, which indicates that 167 children continue to be detained on Nauru.
"I would be stunned if Dr Triggs' report was anything other than, not just embarrassing, but shattering to a country which purports to uphold the rule of law, fairness and says it's about subscribing to human rights protocols," he added.
Human Rights Law Centre (HRLC) director Daniel Webb also questioned the timing and motivation of Abbott's criticism of the HRC president.
"The [HRC] has advised the government of its human rights breaches in the past. It's probably done so again in the children in detention report, which the government has received but hasn't yet made public.
"Rather than taking the Commission's advice on board, the Government seems intent on punishing them for giving it.
"There's a clear trend emerging – the government responds to criticism by cutting funding, restricting advocacy and deliberately pressuring the critics."